In the world of ties and knots and general formal wear, there are of course, some basic rules that come from common sense itself. Rules like you should simply never wear a shirt and tie with the same pattern, or that the tip of your tie should touch your belt. There are a lot of other lesser-known little rules as well though, which act as useful guidelines to keep your thread-game on point.
Here they are.
1. The tip of your tie should always touch your belt line
It should be higher than or just about touching your belt line. Anything longer is an immediate negative.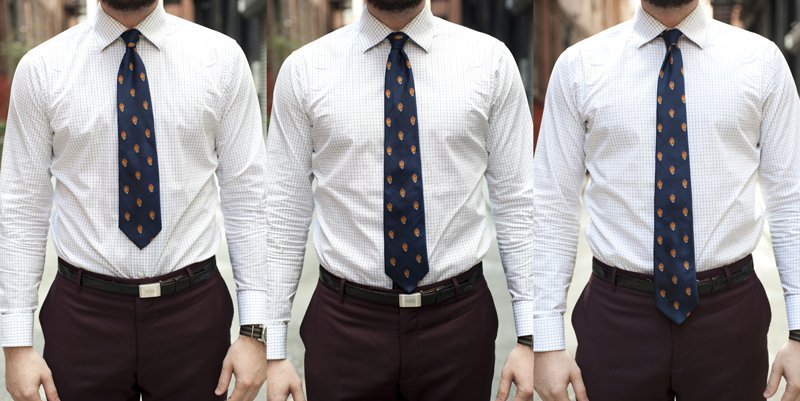 2. When combining checks, wear a small checked shirt and large checked tie
If done right, this can be pulled off really well. Just pay attention to the sizes and choose a shirt and tie in a similar colour palette.