Re. 1/- Only.
We don't get to see this price tag anywhere today. A single rupee seems to have no value at all. We cannot buy a lot of stuff with it. Even a beggar on the street demands at least 5 bucks and tea on the side.
On March 6, the Finance Secretary Rajiv Mehrishi re-released the Rupee One note, from Shrinathji temple in Nathdwara, Rajasthan. After i ts circulation was stopped sometime in November 1994, the note will again be available in the market after a gap of almost 20 years.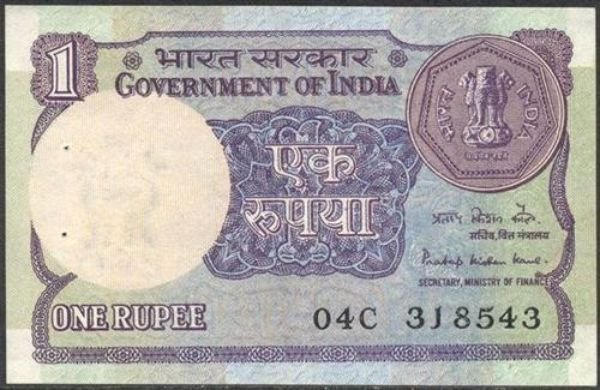 Here are a couple of things you need to know about this fascinating piece of currency, which carries more meaning to it than you would have thought.
It's part of a legacy.
Before the RBI was formed in 1935, it was the Government of India which was responsible for printing currency notes and minting coins.
The RBI, according to the RBI Act 1934 , is empowered to print notes of Rs. 2, 5, 10, 50, 100, 500, 1000, 5000 and 10,000. While the Re. 1, Rs. 2 and Rs. 5 were discontinued after they were minted as coins, the Rupee One note was reintroduced in 1940 as production of coins became expensive because of the World War. It was a practical move, because in those days Re. 1 could get you a lot of things.
But it was always meant to be a coin. So the Government of India has always been the one to produce it.
To give you some history feels, here is a note from 1917. Needless to say, it looks really cool.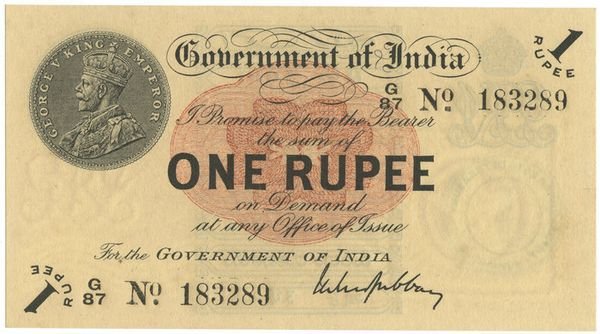 It's the safest and the surest form of currency.
It is the basic currency. It is guaranteed by the government itself. T ake out any bank note from your pocket. Right at the front, it says "I PROMISE TO PAY THE BEARER THE SUM OF X RUPEES" and is signed by the Governor of RBI.
If ever you do wish to redeem this 'promise' and you go ask Raghuram Rajan for your payment, he can actually give you a bunch of Re. 1 notes. Because it's the token currency. Even if all currency fails, it is this pretty crisp colourful paper which will hold all the power.
We can't really get much for a rupee anymore. Today's society, with inflated incomes and increasing nonchalance towards the little denominations, re-releasing the one rupee note may not really cause any real excitement.
But you might want to put one of these safely away, considering its story and its history.
Also, in case you are still wondering what you might get for a rupee:
11 things in 2015? There is still hope.