Ruthless! That would be fair assessment of s tar Indian boxer Vijender Singh's second professional fight on Saturday when he knocked out England's Dean Gillen in the opening round at the National Stadium in Dublin.
The Indian boxer needed just one round to register his second professional victory.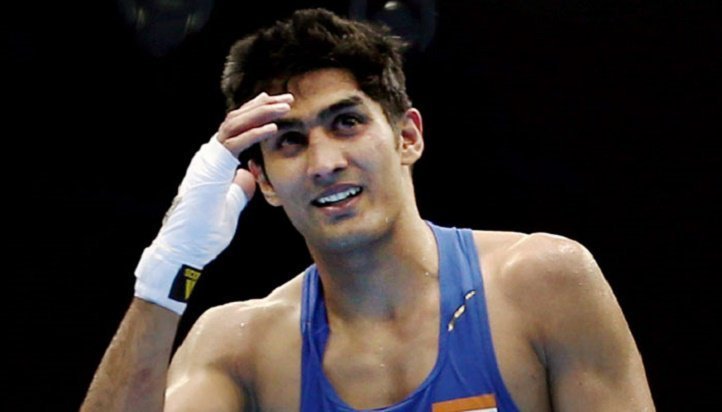 Walking in to the beats of a live dhol, Vijender looked supremely confident as he measured up Gillen in the first 20-30 seconds. With a deadly right straight to the jaw, the former Olympic bronze-medallist had the Brit down on the mat quite early in the bout.
Vijender then kept the pressure on Gillen and sent him crashing to the ropes for a second time just before the first round ended, something the boxer from Nottingham was unable to recover from, reported IANS .
The assault was just too much for the 33-year-old part-time fire-fighter, who did not get up after going down for a second time.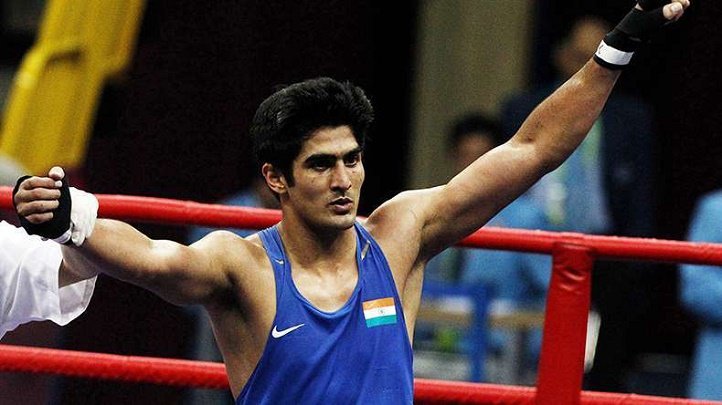 The Indian boxer was understandably happy after the bout.
"I'm working hard with my coaches, 2-0 I'm very happy. Everything has changed, I'm learning. I'm doing OK!" Vijender said after the bout.
Vijender's next bout is scheduled for December 19 and his opponent is to be announced later.