Recently, on Women's Day, Indian designer Sabyasachi shared two posts on social media starring a plus-size model. 
The posts were accompanied by the message that nothing is more beautiful than confidence. 
However, the post did not go down well with the netizens, who called out the designer for his apparently dual standards.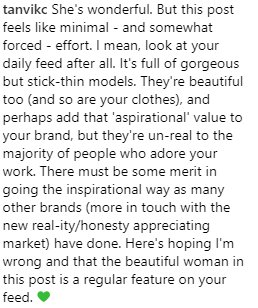 People commented that the post suggested that curvier women needed more confidence. They also called him out for not using plus-size models in his past campaigns and for only using 'self-confidence' as a theme for woman's day.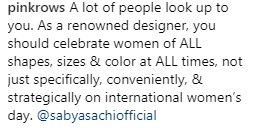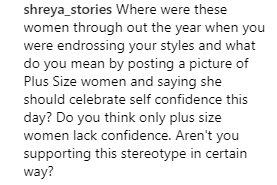 However, another section of the audience believed that it was commendable that Sabyasachi was finally celebrating women who were not 'traditionally skinny'. 




It is important to remember that women of different sizes, colours, and ethnicities, need to be respected, admired, and celebrated everyday, and not just on a particular day for a particular reason.