The police have accorded a Y category security cover to sacked Delhi minister Kapil Mishra, who has levelled corruption charges against Chief Minister Arvind Kejriwal.
While Mishra was on a hunger strike last month, a man claiming to be an Aam Aadmi Party (AAP) worker had created ruckus at his house and even tried to attack him.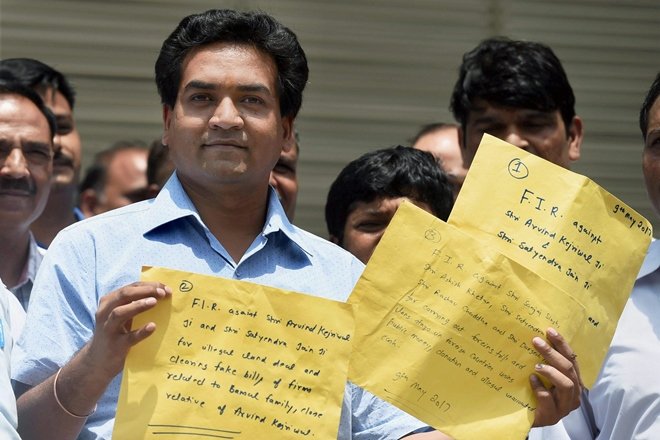 A threat assessment of Mishra was carried out by the Special Cell of Delhi Police and it was decided that his security needed to be beefed up, sources said.
Two armed personnel from the Delhi Polices security unit will accompany Mishra from now on and police personnel will be guarding his residence 24X7, they added.
Reacting to the development, Mishra told PTI, "I did not ask for additional security. My security was beefed up yesterday. I was told that this was done following an internal assessment."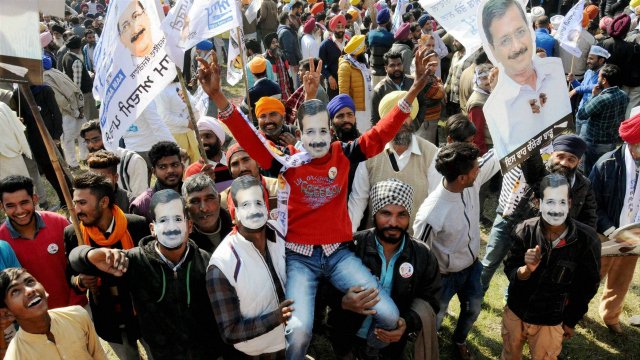 Mishra, who held the water and tourism portfolios in the Delhi government, was first removed from the cabinet for "non-performance". He was subsequently suspended from AAP after he alleged that party supremo Kejriwal accepted "Rs 2 crore in cash" from Delhi Health Minister Satyendar Jain.
Since then, Mishra has been levelling allegations, mostly related to alleged financial irregularities in the AAP government. He has also staged a hunger strike seeking details of the foreign trips of some top leaders of the party.
(Feature Image Source: PTI )