Sacked Delhi minister Kapil Mishra on Tuesday wrote an open letter to his former "guru" Chief Minister Arvind Kejriwal to seek his blessings before filing a CBI case against him. The Karawal Nagar MLA, who was on Monday suspended from primary membership of the AAP, also dared Kejriwal to fight elections against him from any seat of his choice. 
"I am going to take up the biggest fight of my life against Kejriwal from whom I have learnt all these things. Before that, I seek your blessings for victory," Mishra wrote. 
The letter, posted on his Facebook page, added, "Do you have the courage to face the people? If you have any morality left, then accept my challenge. You can choose a seat. I am ready to resign from Karawal Nagar… if you fear losing power. But if you believe that the public will support you, let's fight elections from your New Delhi seat." 
Mishra also alleged that the AAP chief was trying to get his assembly membership terminated. He said Kejriwal was once his "guru" and that he was going to file a case against him with a "heavy heart".
 Mishra, who has levelled allegations of graft against Kejriwal and minister Satyendar Jain, also claimed that he had received 211 "corruption-related" complaints against the party and the government since last evening. "What has happened in the past two years is most unfortunate. You and four-five of your friends have betrayed the people of the country," he wrote.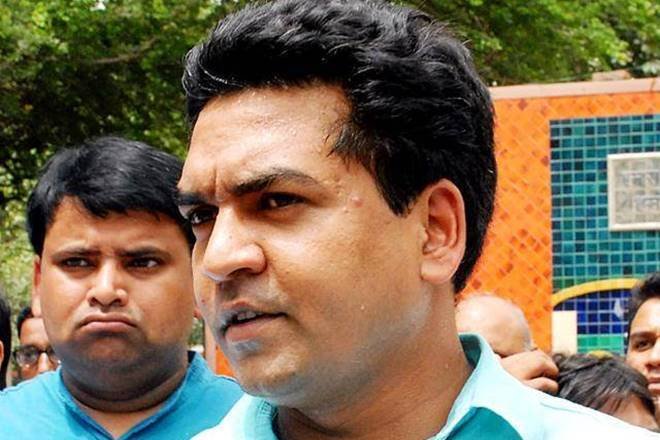 Mishra said he was out to demolish the labyrinth of lies, betrayal and corruption and would go to any extent in his fight against corruption. "I know your every move and I am treading cautiously. I will tell the CBI everything that I have seen or heard," he threatened. 
He claimed that he had been removed from his ministerial post for writing a letter to the Anti Corruption Branch (ACB). "You know what kind of deals I am talking about. Had I not written to the ACB, you would have not removed me in a hasty manner," he added. 
The AAP legislator had on Sunday alleged that Jain had given Rs 2 crore to Kejriwal in his presence. Ratcheting up his attack on Kejriwal and the party leadership, Mishra had yesterday submitted documents related to the water tanker scam to the ACB, alleging that Kejriwal delaying probe against former chief minister Sheila Dikshit.