The stage was set for the Bollywood star, Salman Khan's bail plea. He will not be going to jail as of now, as the Bombay High Court on Friday, May 8 suspended his five-year sentence which was announced by a Mumbai sessions court on Wednesday, May 6.
However, according to media reports Salman Khan will have to execute a fresh bond. He has been given two weeks to furnish the bail bond of Rs 30,000. The court has also stated he will not be allowed to travel abroad without its permission and he must submit his passport.
The hearing of Salman's appeal will be held in July. Also Salman Khan has to take prior approval for travelling abroad, media reports added.
Keeping in view the sensitivity of the case, Mumbai Police had deployed around 200 personnel in addition to the 400 personnel already guarding the High Court premises all year round to maintain law and order on Friday.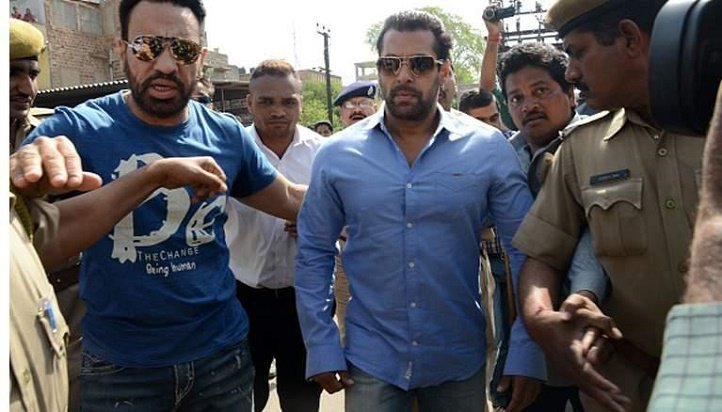 The constable Ravinder Patil, who was then attached to Khan's security team, had said in his statement to police that the actor had lost control of the car while driving at over 90kmph.
Salman's Toyota Land Cruiser rammed into a bakery in Bandra west, on September 28, 2002, killing one pavement dweller and injuring four others.
Read more: