On Sunday, Bollywood actor Salman Khan spoke against the death penalty of 1993 Mumbai blasts' accused Yakub Memon. Khan took to Twitter to express his views, days after Supreme Court refused to entertain Memon's plea against the death penalty.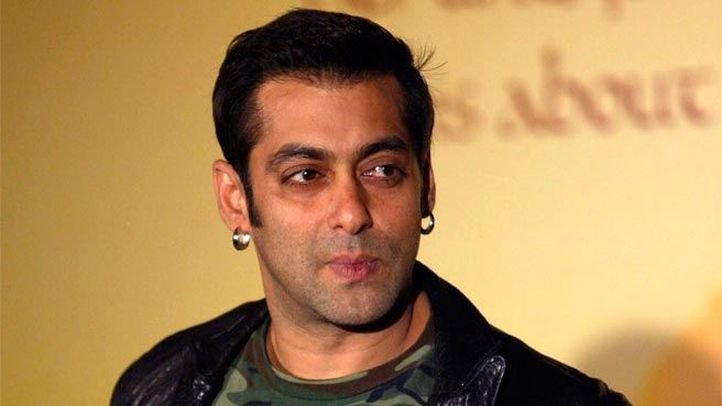 Responding to his tweets, Salman's father and Bollywood scriptwriter Salim Khan said that w hatever Salman has written is ridiculous and meaningless as he is ignorant of the issue, people should not take him seriously, IBN Live reported .
Salman posted a bunch of tweets lashing out at Yakub's brother, Tiger Memon and demanding for him to be hanged instead of Yakub, saying what kind of a brother lets his brother die. He later deleted the tweets.
Salman's Tweets
He wrote, " Tiger ki hi to kami hai India mein. Tiger ko Lao. Hum toh upne family par mar jaaaeen. Tiger tumhaara bhai kuch Dino mein tumhare liyeh Phasisi k phande pe chardne walla hai . Koi statement. Koi address. Kuch toh bolo k tum teh. Wah bhai ho toh aisa. Matlab. Ya khoob menan."
(2)"Kaun sa tiger kaisa tiger kidhar hai tiger. Samaj raha hai tiger. Kay soch k nam diya tha aur kya maina nikal liya uus ka."
(3)"1 innocent man killed is killing the humanity."
(4)"Get tiger hang him. Parade him not his brother."
(5)"Kidhar chupa hai tiger? Hey koi tiger nahi hai hai hai billi aur hum ek billi ko nahi pakad sakteh."
He even requested Pakistan Prime Minister Nawaz Sharif to give information about Tiger Memon if he is in Pakistan. "Sharif Saab ek darkhaust hai k agar yeh aap k mulkh mein hai toh plz iktila kar deejiye h."
By calling Tiger Memon a fox, Salman wrote:
"been wanting to tweet Tis fr 3 days n was afraid to do so but it involves a man's n family. Don't hang brother hang tha lomdi who ran away."
Later, Salman Khan apologised for creating any misunderstanding.
I would like to unconditionally apologise for any misunderstanding I may have created unintentionally.

— Salman Khan (@BeingSalmanKhan) July 26, 2015
Read more: