Chanting 'Bharat Mata ki Jai' in public is a matter of choice, former Law minister and Congress leader Salman Khurshid said on Monday, in remarks that come against the backdrop of RSS chief Mohan Bhagwat's suggestion that the new generation needed to be taught to hail mother India.
"It gives us pride when we sing national anthem, to see our flag, to say 'Vande Matram'… Some people don't want to do it, it's their choice," Khurshid said after addressing a conference on 'Freedom of Speech and Expression in Universities'.
His remarks came in the wake of a controversy fuelled by AIMIM leader Asaduddin Owaisi who said he will not chant 'Bharat Mata ki Jai' even if a knife is put to his throat.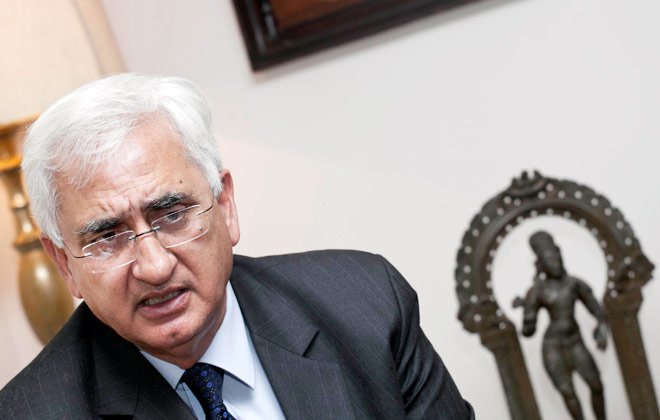 Asked whether he might be booked for sedition for his remarks, Khurshid said the matter should be left for the courts to decide.
"The whole issue of sedition is becoming hotly debated. Let's just leave it to the courts of the country to decide," he said.
Besides Khurshid, the conference was attended by former Lok Sabha Speaker Meira Kumar and former MP Girija Vyyas.
"It is a paradoxical situation because we live in democracy and we see the rules of dictatorship being imposed. The difference between Congress and BJP is of dictatorial and democratic. We love dissent and they hate dissent," Meira Kumar said.
Several speakers criticised the government's measures to revamp the education system including the recently launched Choice Based Credit System and were opposed to the Central Universities Act because it required all universities to follow a common syllabus.
(Feature Image Source: Reuters)