Board results for Class XII have released and for the Delhi government schools, the results have been unprecedented with an overall pass percentage of 94.24%. 
Congratulations students, teachers, parents& Team Education of Delhi Govt for beating your own record of last year's class 12 CBSE exam. Proud to announce that this year, 94.24% students of Delhi Govt. Schools passed the exam, an increase of 3.6 percentage points over last year.

— Manish Sisodia (@msisodia) May 2, 2019
And apart from big jump in pass percentage, the number of #DelhiGovtSchool securing 100% results has also gone up to 203. Average Quality Index has improved from 291 to 306. Not to forget that this year, 17091 more children took Class 12 exam compared to last year. https://t.co/WavakfLFkb

— Shailendra Sharma (@shail2018) May 2, 2019
17-year-old Sana Niyaz, a student of Sarvodaya Kanya Vidyalaya No. 2, Jama Masjid (an Urdu medium girls government school), is the topper for 2019 with a score of 97.6%. And her story is nothing short of inspirational. 
Delhi govt school toppers in class XII CBSE –
1. Ms. Sana- 97.6%. (SKV-2 Jama Maszid)
2. Ms. Gyan Kaur- 97%, (SKV Ramesh Nagar)
3.A. Ms. Nikita Dhaiya- 96.6% (RPVV Dwarka)
3.B. Naman Gupta- 96.6%,!(Govt. Co-ed School Nazafgarh)

Spoke to all of them and their families.

— Manish Sisodia (@msisodia) May 3, 2019
Her father works as a cook at the famous Al Jawahar restaurant in Matia Mahal. Her mother is a housewife. And she's the fourth of her sisters to complete her education from the same school, and the second one to have topped the school. Her elder sister Urma also topped the school in her XII examinations two years ago.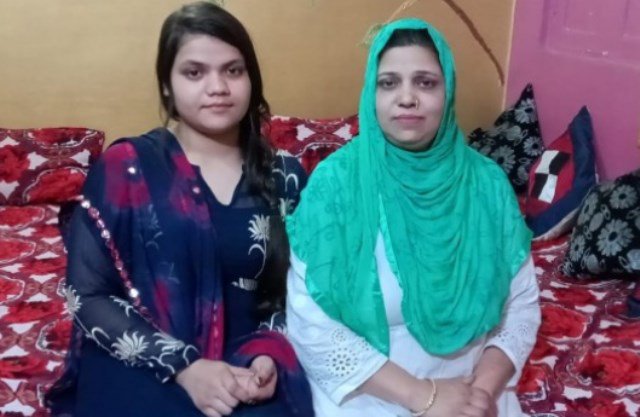 Sana, and all her sisters – including the youngest sister who is still studying in the same school – are the first generation to have completed high school education. Both their parents had to give up studies after Class VIII. 
The family faced a lot of discouragement because many relatives did not think 'letting girls study' was in their best interest. And yet, their mother continued to fight for their right to education. 
I have been blessed with five daughters and I have always been very clear that their education is most important to me. Our relatives are shocked that I haven't taught them how to do housework, but I want them to focus on their studies.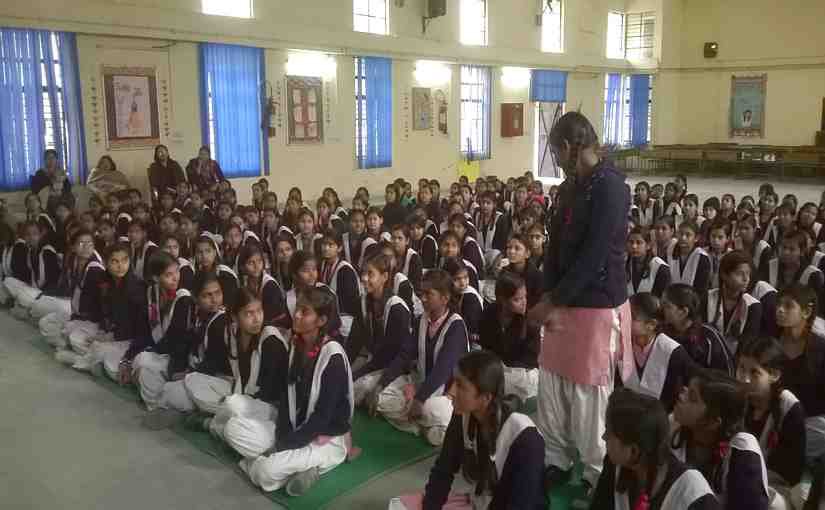 Her daughters are perfectly aware of the battles their mother fought on their behalf, and perhaps that's part of the motivation that drives them to such hard work. One of Sana's sisters, Ikra, shared with Indian Express: 
Our relatives tell our mother that girls should not study so much, 'woh bigad jaayengi'. No girl in the gullies around us has gone to college — with difficulty you will find some who are even allowed to go to school.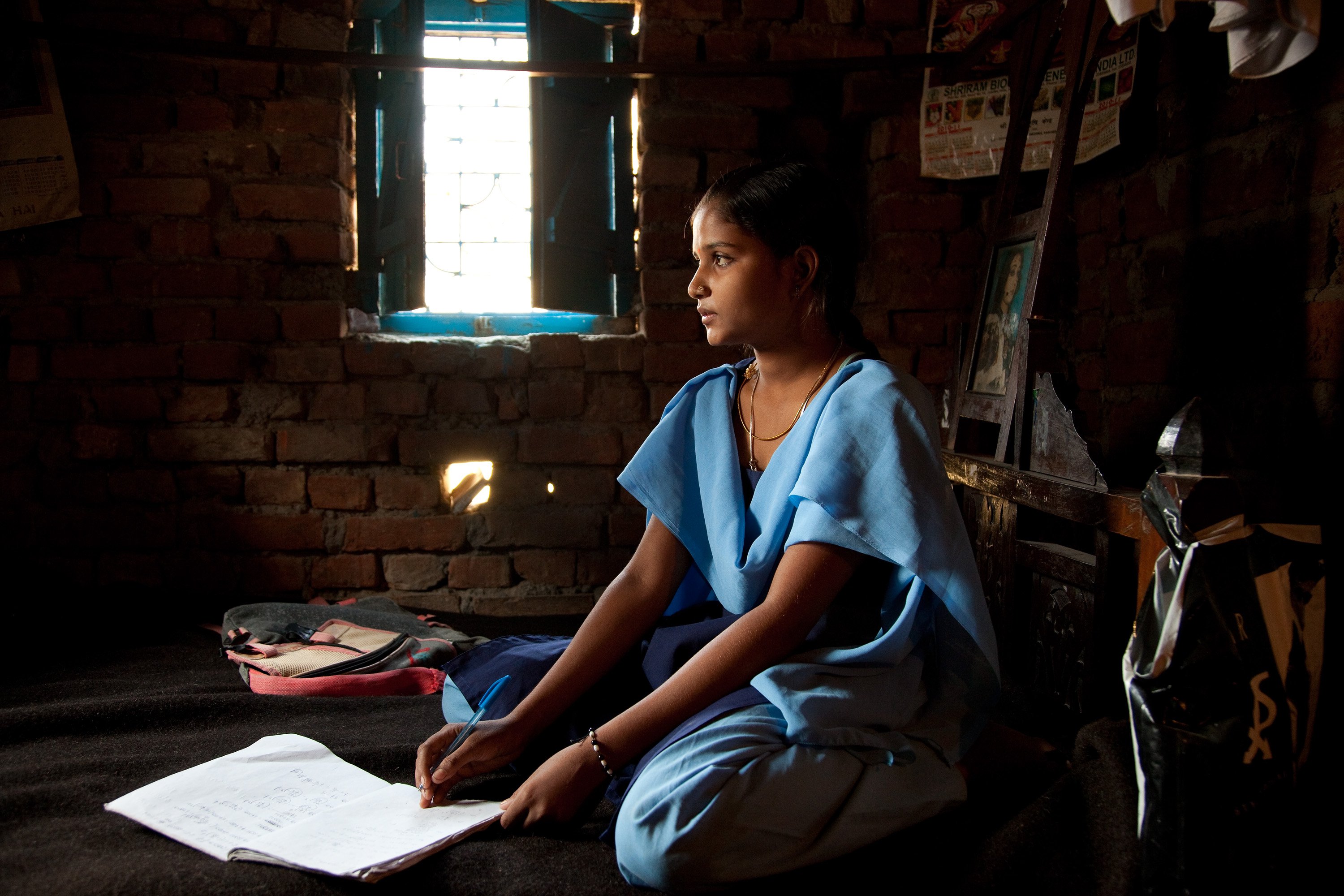 Perhaps this is why for Sana, who scored a perfect 100 in history, her sisters were her guidance counselors and her source for academic help, and not tuitions. She was also told that private institutions would be a better avenue for her. But aware of her family's financial situation, she strived to do the best within her means, and the results are for all to see. 
My friends in the neighbourhood advised me to switch to a private school. They used to say I cannot do well in life after studying in a government school. But the private schools were expensive for us. I did not care about the suggestions and worked hard. I did not even take tuitions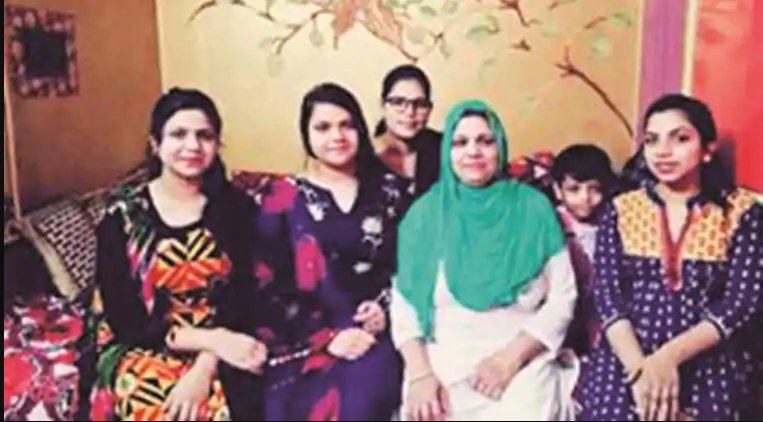 Clearly, fighting for their rights paid off as all sisters have not only performed well academically at school but are also looking at a better future in varied fields. Sana herself aims to study political science from St. Stephens, before preparing for Civil Services.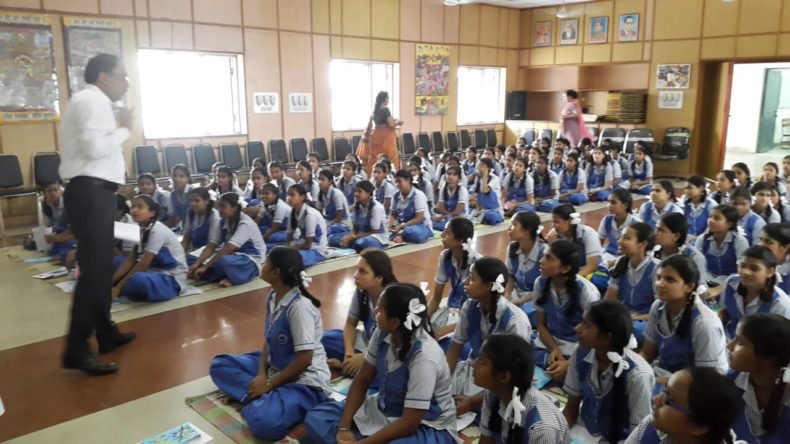 Just like Sana, toppers Gyan Kaur (who ranked second with a 97% score) and Pooja Singh (commerce topper who scored 481 out of 500) also battled unfavorable circumstances to emerge on the top. While Gyan's father worked in a cement factory, Pooja's parents have hearing and speech disabilities. But both girls persevered and made their families proud.
Proud moment for teachers and HOS of Skv Ramesh Nagar
Hard work always pays..

GYAN KAUR of SKV Ramesh Nagar is second topper in Govt schools with 97%.

Best wishes to her and to her family.

Getting a call from @msisodia boosted her confidence.#ProudDelhiGovTeacher https://t.co/9TCWMnudwR

— Shilpa Sud (@sud_shilpa) May 3, 2019
Such results clearly go to show that hard work and dedication can help overcome even the worst of circumstances. Congratulations are in order, indeed!