Star Chef Sanjeev Kapoor, with his team, prepared exclusive delicacies for Prime Minister Narendra Modi during his UAE trip. The kind which will definitely get you drooling, but only if you are a vegetarian. Because if you are a non-vegetarian, the cuisine might leave you wanting a lot more than what a Modi-prescribed menu will offer.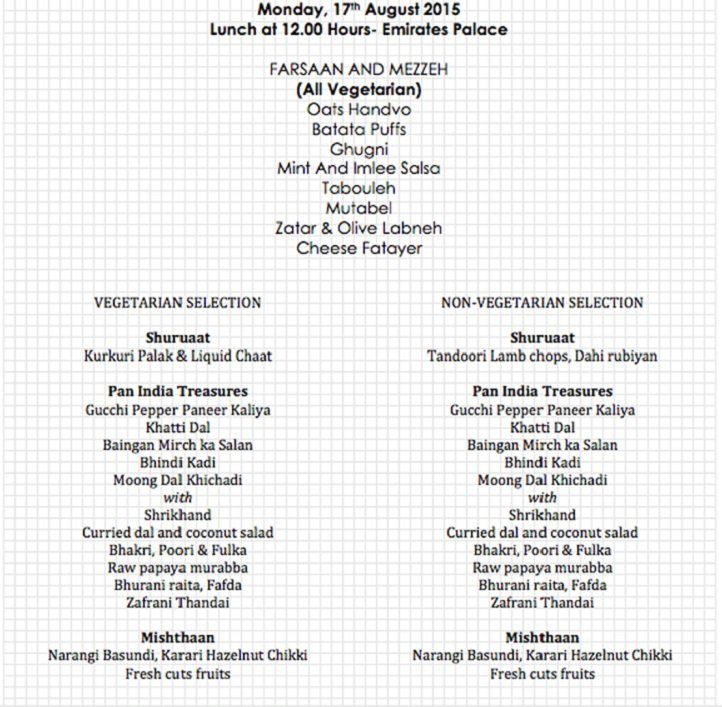 In the land of the meatiest of Middle-Eastern cuisines, Modi offered his hosts a slew of vegetarian dishes. Not that there is anything wrong with veggies. But this should be an indication of what to expect (or not to expect) if and when you ever get invited to a dinner at 10, Race Course.
But where's the maach love when you serve Bengali and Goan cuisines?
If not anyone else, Modi is definitely full of glee and why not? He even received his favourite Royal Gujarati Thali after all.
Kapoor was especially flown in from India to churn out the veggies for the PM. And we have to say, the farsaan was nothing short of spectacular.
Feature image source: @SanjeevKapoor