You might have read by now that IPS Sanjiv Bhatt, the officer who is known for filing an affidavit against now Prime Minister Narendra Modi concerning his alleged role in the 2002 Gujarat riots, was sacked by the government on the grounds of 'unauthorised absence from service.'
But who is Sanjiv Bhatt? Here're some things that you might not know about him:
1. Sanjiv Bhatt is an alumni of IIT Bombay from where he did his M.Tech in 1985 and joined the coveted Indian Police Services in 1988 when he was all of 24.
2. He filed an affidavit in the Supreme Court claiming that Modi allowed Hindus to vent out their anger in the Gujarat riots in 2002.
He stated that he attended a meeting at the residence of then CM of Gujarat, Narendra Modi, where Modi stoked violence by asking senior police officers to allow Hindus to vent out their anger. However, a Special Investigation Team appointed by Supreme Court rejected his claim.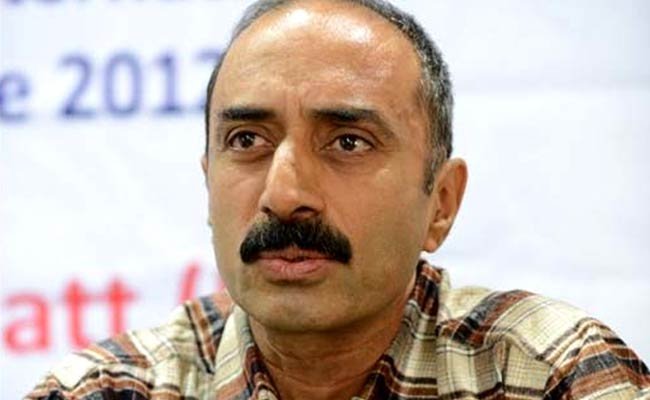 Source ndtv.com
3. He was transferred from the Sabarmati jail for being over-friendly with prisoners in 2003.
Gajar ka halwa was added in the jail menu after his suggestion during his tenure as the superintendent of Sabarmati jail in Ahmedabad. Two months later, he was transferred for being over-friendly with prisoners. 4000 prisoners showed their discontent with his transfer by going on a hunger strike.
4. His wife, Shweta Bhatt, contested state assembly elections on a Congress ticket against Narendra Modi from Maninagar constituency in Gujarat in 2012, but lost.
5. He was also served a show-cause notice by the Gujarat government regarding a sex-video that allegedly featured him.
Bhatt posted a screenshot of the video on his Facebook account rubbishing the claims- " I' look so emaciated in 'my' so-called 'sex video' that it seems that I have been put through a concentration camp! And my chest shaved…Yuck! When will these devious morons tire of their cheap ploys and tricks? — feeling disgusted."
6. Bhatt is pretty famous with the masses and is quite active on social media. He has over 42k followers on Facebook and 15K on his Twitter account.
7. He has always been very vocal about his views about the government.
It is dangerous to be right when the government is wrong. Voltaire

— Sanjiv Bhatt IPS (@sanjivbhatt) August 19, 2015
The only way to deal with a vindictive government is to become so absolutely unafraid that your very existence becomes an act of rebellion.

— Sanjiv Bhatt IPS (@sanjivbhatt) August 17, 2015
8. Even though he rubbished the reasons given by government for sacking him, he accepted the orders with his head held high. This is what he posted after his termination on Facebook:
Finally removed from the service today after serving 27 years in the Indian Police Service. One again eligible for employment. 🙂 Any takers?

Source: Facebook