Whistleblower Indian Forest Service (IFS) officer Sanjiv Chaturvedi, who was removed from the post of Chief Vigilance officer at AIIMS, and founder of NGO Goonj, Anshu Gupta are the two Indians selected for this year's prestigious Ramon Magsaysay Award.
Three others who have been selected for the award include Kommaly Chanthavong from Laos, Ligaya Fernando-Amilbangsa from Philippines and Kyaw Thu from Myanmar, the board of Trustees of the Ramon Magsaysay Award Foundation (RMAF) announced.
Chaturvedi, who has been awarded for 'Emergent Leadership', is currently the Deputy Secretary of All India Institute of Medical Sciences (AIIMS). Chaturvedi was removed in August last year from his post of Chief Vigilance Commissioner at AIIMS.
He had alleged that he was transferred because he had detected irregularities at the institute. The Foundation said that Chaturvedi is being recognised for 'his exemplary integrity, courage and tenacity in uncompromisingly exposing and painstakingly investigating corruption in public office, and his resolute crafting of program and system improvements to ensure that government honourably serves the people of India'.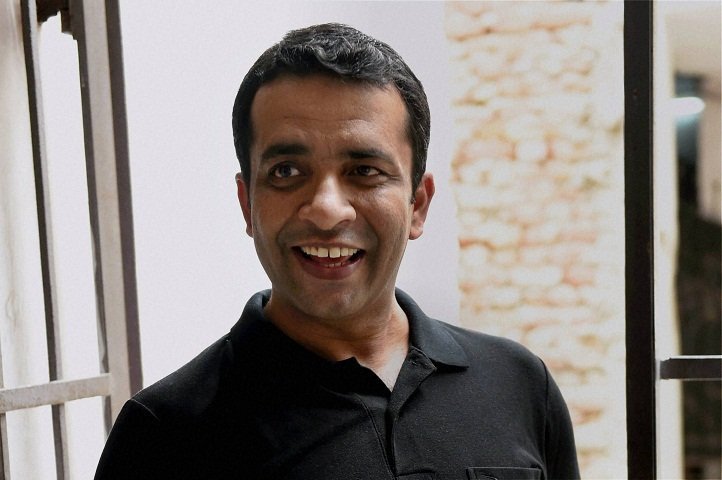 Gupta, who left his corporate job to start Goonj in 1999, is being recognised for 'his creative vision in transforming the culture of giving in India, his enterprising leadership in treating cloth as a sustainable development resource for the poor, and in reminding the world that true giving always respects and preserves human dignity'.
The 2015 Magsaysay awardees join the community of 307 other Magsaysay laureates who have received Asia's highest honour till date. This year's Magsaysay Award winners will each receive a certificate, a medallion bearing the likeness of the late Phillippines President Ramon Magsaysay, and a cash prize.
They will be formally conferred the Magsaysay Award on August 31 at the Cultural Center of the Philippines. Delhi Chief Minister Arvind Kejriwal, social activist and former IPS officer Kiran Bedi, social activist Aruna Roy are among other Indians who have received the award in recent years.