Sarah Sjostrom broke her own world record in the 100 metres butterfly on Sunday to become the first Swedish woman to win an Olympic gold medal for swimming.
Penny Oleksiak of Canada won silver and Dana Vollmer of the United States, the defending Olympic champion, took bronze.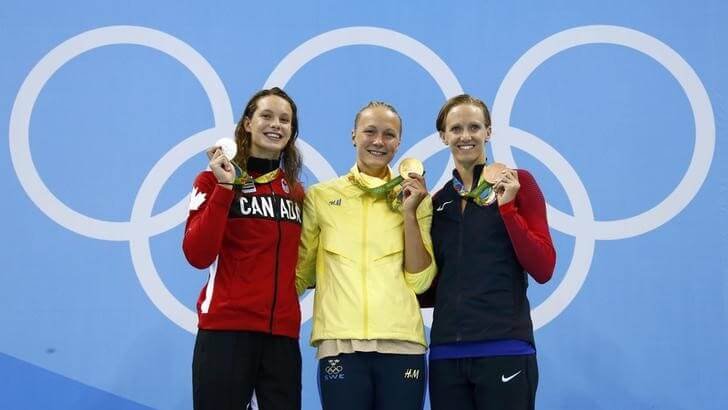 Sjostrom, three times world champion in this event, set a time of 55.48 seconds to break her previous mark of 55.64 seconds, set in Russia a year ago. It was the first Olympic medal for the 22-year-old Swede, competing in her third Games.
Sjostrom, the reigning world champion, led at the turn and pulled away in the last 50 metres as the crowd cheered her on in anticipation of the record.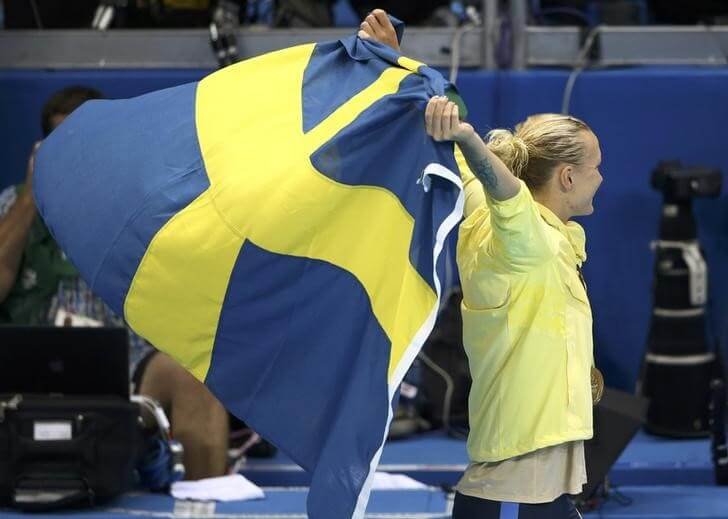 Oleksiak, 16, put in a strong swim in lane two to snatch the silver ahead of Vollmer.
Sjostrom will also race in the 50, 100 and 200 metres freestyle.
(All images sourced from Reuters)