VK Sasikala mystified onlookers after she ritualistically struck former Chief Minister J Jayalalithaa's grave in Chennai Marina Beach three times with her palm before starting off on her way to Bengaluru to surrender in court and serve out her four year sentence for a disproportionate assets case. 
A close associate of the former CM, Sasikala reached the burial site along with her sister J Elavarasi, a fellow convict in the case after she left Amma's Poe's Garden residence on Wednesday morning,  with a convoy of relatives and some AIADMK leaders bringing up the rear.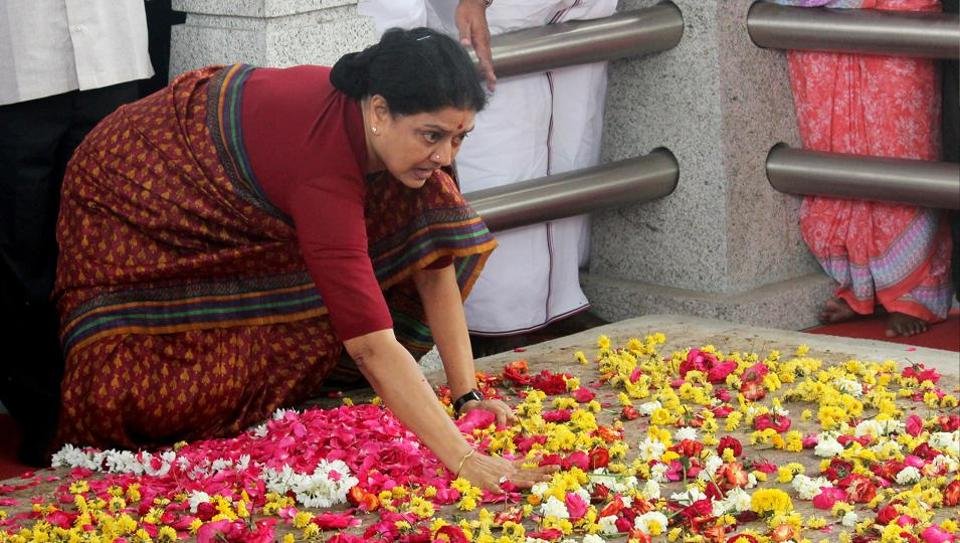 The videos of Sasikala muttering things under her breath as she paid homage to Amma's grave soon went viral, and of course Twitter caught "up in no time.
While speculation is rife as to why "Chinamma" struck Amma's's grave the way she did before leaving, with many claiming she took a vow in front of the grave, here are the best of the Tweets that 'struck' a chord with us: 
And perhaps the best of the lot.
Feature Image Source: AFP/Twitter