In a last ditch attempt, even as support for O Penneerselvam's  surges, AIADMK chief VK Sasikala has written an urgent letter to the Tamil Nadu Governor requesting an appointment with him to parade the MLAS's in her support, Times Now reported. 
Sasikala, who was recently elected the party leader of AIADMK, and is supposed to be sworn in as the Chief Minister after the resignation of O Panneerselvam (OPS), has also requested an appointment with President Pranab Mukherjee about the crisis in the state.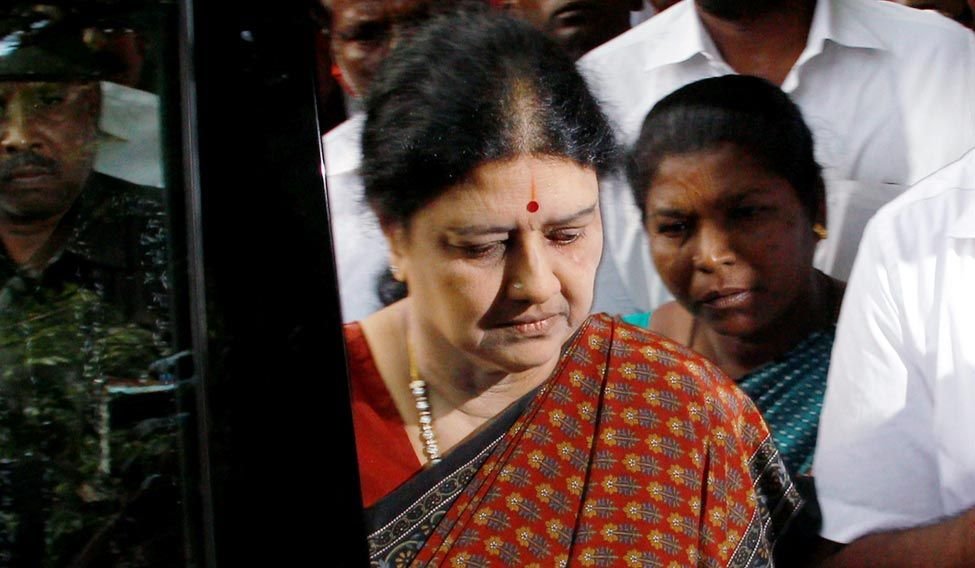 In her letter, Sasikala has asked the Governor to "act immediately to save the Sovereignty of the Constitution, democracy and the interest of the state." 
The letter also stated that it had been 7 days since OPS's resignation and that Sasikala wanted to meet the Governor along "with all the MLAS who extended their support to (her) regarding further course of action to form the government," so that a speedy solution may be reached. 
After his resignation on Sunday, O Panneerselvam revolted against Sasikala on Tuesday, claiming he had only resigned as CM after being forced and coerced by Sasikala and her supporters to do so in order to clear the road for Sasikala to become party chief and CM. He has claimed that this will be against former CM J Jayalalithaa's wishes. 
According to previous reports, the Governor was said to be still evaluating legal opinion on Sasikala's claim to having an overwhelming support of party MLAs while the judgement of Supreme Court on disproportionate assets case against her was imminent next week, PTI reported. 
Feature Image Source: PTI