Satellite dishes have been sprouting on the rooftops of east Mosul since it was retaken from the Islamic State group, who punished anyone caught with a dish with the lash.
"Now we know what is happening in the world," Mohammad Turki says as he installs one in the Al-Qahira district.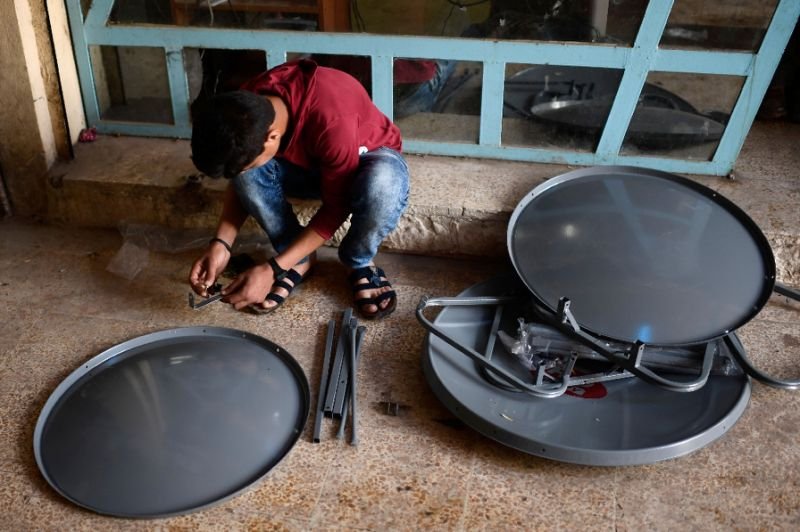 Since Iraqi forces ousted IS from the half of Mosul that lies east of the Tigris river, residents have rushed to buy dishes that the jihadists banned as they sought to isolate their self-declared "caliphate" from the outside world.
"Today there's huge demand," says Turki, who installs up to five dishes a day. "People in Mosul were cut off from the world. We didn't know what was happening around us."
Today, the dishes have mushroomed on rooftops across the city's east and residents have access to news from beyond Mosul once again.
Sarmad Raad, 26, of the eastern Shaqaq al-Khadra district, says residents took significant risks to stay in touch with the outside world, installing dishes on balconies and hiding them behind canvas screens.
"If they caught you, you'd get lashes," he said.
Main roads in Mosul are still lined with piles of rusting dishes confiscated by the jihadists.
Alaa, a dish salesman, says the jihadists forced antenna shops to close the same way they banned anyone from carrying a mobile phone.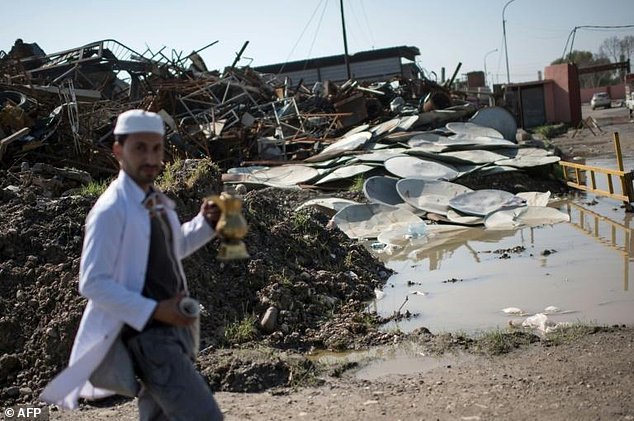 "They would search them to make sure they weren't selling satellite dishes. They'd monitor people and whip or imprison them," he says.
IS fighters also raided and set fire to the headquarters of local television station Al-Mawsleya.
– News from outside –
Residents say they are keen to watch the news and to track developments in west Mosul, where Iraqi forces are still battling to oust IS from its last major urban stronghold in Iraq.
IS seized Mosul in a lightening 2014 advance across swathes of Iraq and Syria, but today the group is on the retreat.
A relative of Raad says television news lets him track "which neighbourhoods have been liberated so we can be reassured that our relatives there are safe."
Others say they are after light relief, such as soap operas or this Sunday's El Clasico derby between Spanish football giants Barcelona and Real Madrid.
"Television is entertaining, especially comedy programmes," says Dalal, Raad's sister.
But she complains that frequent power cuts make it hard to watch TV for long.
In Al-Qahira, Turki gathers his tools and heads to the house of a family who recently returned after fleeing to Baghdad when the jihadists arrived in 2014.
He sets about making sure the dish on the roof is pointing in exactly the right direction before going downstairs to configure the TV.
People "can't set up the dishes on their own, they need an engineer to do it, and there's fierce competition," he says.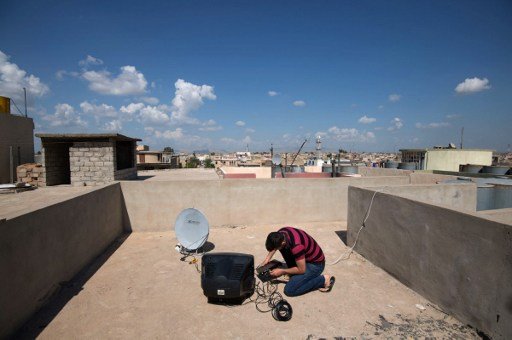 In the house, Mohammad, 17 says nobody was allowed to use a TV while IS was in control.
"We weren't here, but the Daesh fighters broke in and looted our house, even taking the TV," he says. "We're rebuilding just about everything."
Family members smile as the screen lights up with Al-Mawsleya, the local news channel now on the air again from outside Mosul.
Turki says installing the dish cost just eight dollars (7.50 euros).
But Alaa says demand has not yet peaked.
"Today, although business is good, it hasn't yet reached a tenth of what it was before Daesh arrived.
"People still have very limited means."
Feature Image Source: AFP