Can you hold a sword and swing it like a pro? Can you stand the sight of blood without gagging? Do you enjoy killing? Then Saudi is looking for you!
For the headhunting, Saudi Arabia has advertised for eight new executioners, recruiting extra staff to carry out an increasing number of death sentences, usually done by public beheading.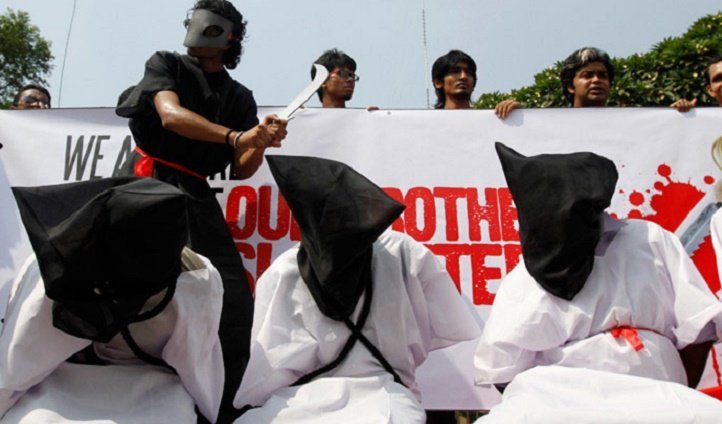 According to the Guardian report , "No special qualifications are needed for the jobs whose main role is "executing a judgment of death" but also involve performing amputations on those convicted of lesser offences, the advert, posted on the civil service jobs portal, said.
The jobs are classified as 'religious functionaries' at lower end of civil service scale.
The recruitment drive comes a day after Saudi Arabia executed the 85th person this year. The number reached in less than five months is compared to an estimated 90 executions over the whole of 2014, according to Amnesty International .Under new King Salman bin Abdul-Aziz Al Saud, there has been witnessed a surge in executions.
About half of those executed are Saudi nationals. Most of the others are from countries like Pakistan, Yemen, Syria, Jordan, India, Indonesia, Burma, Chad, Eritrea the Philippines and Sudan, according to Human Rights Watch.
Saudi Arabia is among the top five countries in the world for putting people to death. Reports said that it ranked third in 2014, after China and Iran, and ahead of Iraq and the United States.