In a move that will affect Indian expats living in the Gulf, Saudi Arabia will soon introduce a 'dependant fee' on foreigners living with their family members in the country. From July 1, expats will have to pay a fee of 100 riyals (approx. Rs 1,700 ) per month for each dependent. 
The amount for the whole year will have to be paid in advance if expats wish to renew the residence permit of their family members.
What is the tax all about?
Every expat working in Saudi Arabia will pay a fee of 100 riyals per month for each family member who is staying with him/her in the kingdom. The whole amount has to be paid in advance. The fees will increase annually till the year 2020.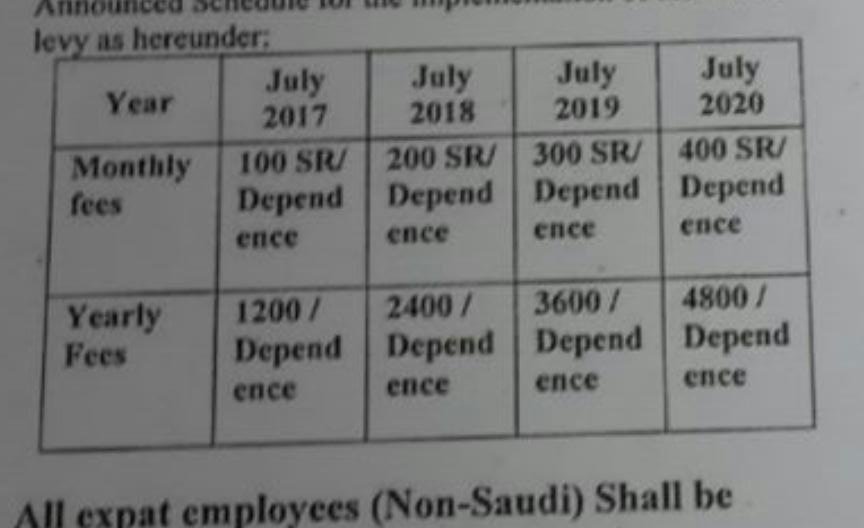 For example, if a person is staying with with his spouse and two children, he will have to pay a sum of 3600 riyals (around Rs 62,000) per month.
Why has it been introduced? 
According to Gulf News, the move has been introduced to boost the revenues as the kingdom is tackling weak oil prices and global slowdown.  It is estimated that the expat fees will generate 65 billion Saudi riyals by the year 2020.  The country will also consider collecting value-added tax and excise tax on tobacco and drinks.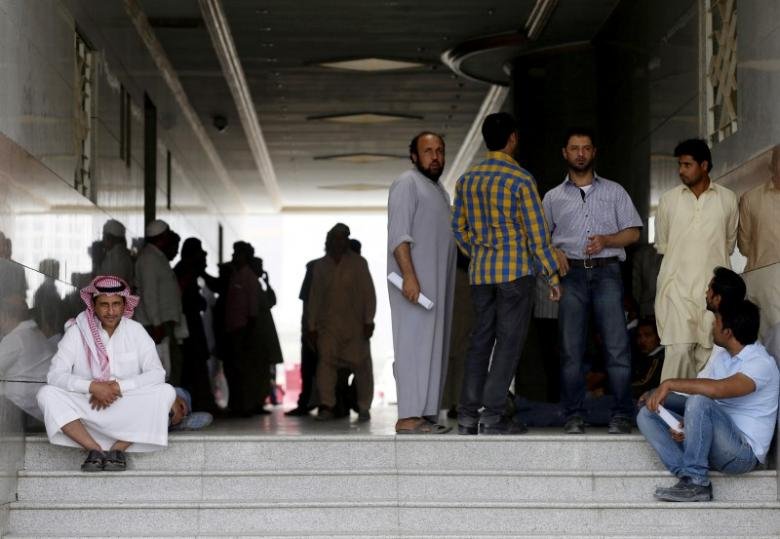 Why are Indians worried?
The move is a cause of worry for about 31 lakh Indians staying in Saudi Arabia as they form the largest expat group in the kingdom. According to data by Pew Research Centre, a sum of  US $10,509,000,000 was sent to India by expats in Saudi Arabia in the year 2015.
How has it affected them?
Media reports suggest that many already have sent back their family members to India owing to the inability to pay the dependence tax. 
Mohammad Yusuf Ali who represents Telugu Association of Jeddah feels it will adversely affect Indians. "I have been staying in Saudi Arabia with my wife and kids for 15 years. I will be able to afford the tax for the first year but it would get difficult later when the taxes will be increased subsequently every year. We request the government of Telangana to intervene so as to rehabilitate the affected families," he told ScoopWhoop News.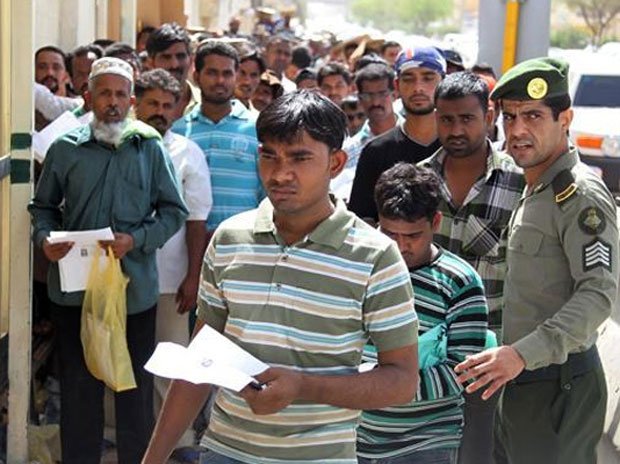 "As of now, no one has paid the tax. We are waiting to see what happens next," Yusuf Ali who works as a logistics manager in a private firm added.
Migrants rights activist Bheem Reddy Mandha said that many family members have come back in the past four months but maintained that there are no specific figures on it as of now.
"There is no immediate danger, but the move will definitely affect the savings of the expats living there. Only those whose spouses are also working will be able to afford it," he told ScoopWhoop News.
He, however, feels that Indians will manage to deal with it. "Indians have always managed to tackle such issues. They will be able to adjust to all issues rising out of unrest, migration and global slowdown."
(Feature image is representational | Source: AFP)