This needs urgent attention.
Remember Abdul Sattar Makandar, an Indian driver from Karnataka working in Saudi Arabia, whose heartbreaking appeal on Youtube for help from cruel Saudi employer went viral on social media? 
He is now in jail, and says his life is in danger. He apparently told this to social activist Kundan Srivastava who is fighting for Makandar's release.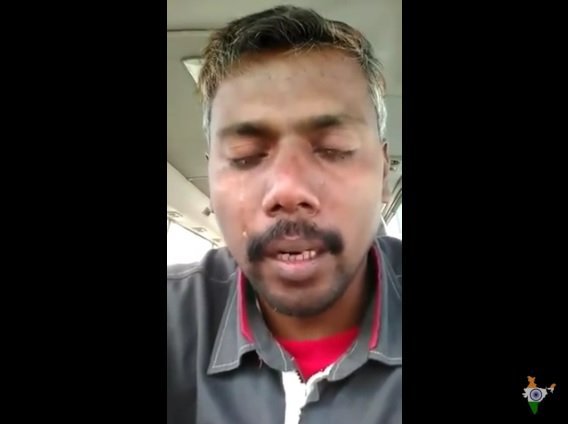 The video was shared last week on Facebook by Kundan Srivastava, founder of Be In Humanity Foundation, who also tagged Sushma Swaraj, Minister of External Affairs, in the post and requested for help.
It turns out the video just made things worse for Makandar.
According to Srivastava, who claims to be in constant touch with the driver, the Saudi authorities arrested the truck driver soon after the video spread, on the charges of "spread of misinformation" which is a criminal act in Saudi Arabia. 
Srivastava told ScoopWhoop that Makandar's employer – Al Suroor United Group – asked him to remove the original video from Facebook and apologise for it. Which he did. 
So Kakandar was released, but only to be jailed again. 
Srivastava told ScoopWhoop, "Makandar is in jail. Yesterday, he got access to his mobile phone for a few minutes in the day – as per the Saudi norms – when he sent me a text message that his life is in danger and the Saudi authorities are trying to kill him."
Srivastava rued that he even after so many days, he has not received any word from external affairs minister Sushma Swaraj. He declared, "I am going to self-immolate if Makandar doesn't get any help from Indian authorities within 10 days."
He also posted his appeal on Facebook: