Just a few days ago, a video showing security personnel being assaulted by local youth in Jammu and Kashmir's Budgam district went viral on social media.
And now, the CRPF says they would track the security men in the video and present them with an award for showing "restraint", reports The Indian Express. 
The concerned security personnel who were carrying out poll duty showed "restraint" by not counter-attacking the protesters despite being repeatedly attacked and abused. 
Watch the video here:
Apart from rewarding the jawans, the CRPF has said that it will also approach the police to identify the protesters who were disrupting the work of the force, Sanjay Kumar, CRPF DIG (Srinagar) told Indian Express. 
Kumar told Express, "Once the security men are identified, I will recommend them for an award for showing restraint".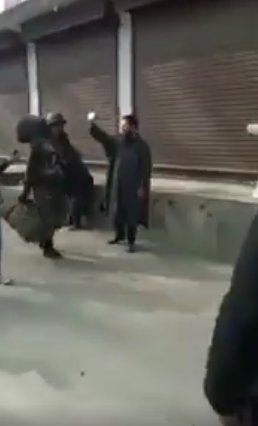 The same report quotes Ravideep Sahi, CRPF IG (Srinagar), as saying that the video is just a  "reflection" of  the "reality" of the security personnel's lives in Srinagar. He also stated that the CRPF men work under extreme conditions of stress and pressure.
In the video, one can see the jawans being hit, kicked and verbally assaulted by unidentified Kashmiri youths. However, the jawans who are equipped with weapons like, INSAS rifles and SLRs simply seem to ignore the miscreants and continue their job. 
Apart from using violence to demoralise the personnel, the protesters are also seen shouting slogans like "Go back India".