All-Rounder Harmanpreet Kaur has did it again. And this time, it is bigger than ever. Starting this December, the 27-year old will soon be playing for Sydney Thunder, who are the reigning Women's Big Bash League Champions.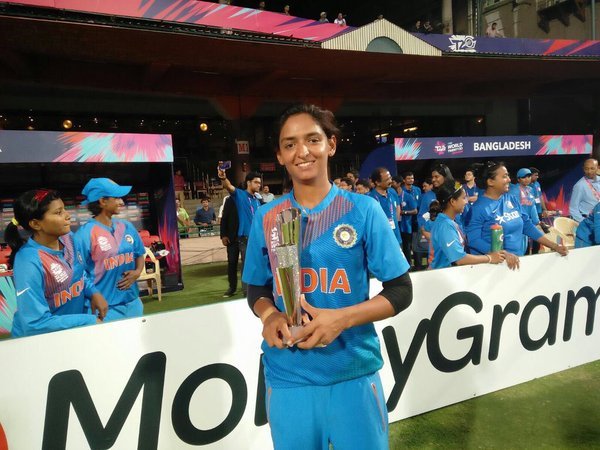 Kaur was reportedly approached by three teams including the Sydney Sixers until she chose Sydney Thunder. It was Kaur's stellar perfomance in the World T20 campaign that also led to her selection. In spite of the team's dismal performance, Kaur stood out, scoring a total of 89 runs and taking seven wickets in four outings.
Here is what Blackwell, the captain of Sydney Thunder, had to say about Kaur earlier:
I think we saw in the Indian team some very dynamic players, including Veda Krishnamurthy and Harmanpreet Kaur, I think these two stood out. We have a pretty solid team… but we have an opportunity to bring another overseas players in and we'll be looking to spend that spot wisely. Hopefully we'll get one of the best players around the world.
We wish Harmanpreet the very best and hope that more players join the bandwagon soon.