Supreme Court on Tuesday issued notices to senior Bharatiya Janata Party (BJP) leaders LK Advani, Uma Bharti, Murli Manohar Joshi, Kalyan Singh, seeking why conspiracy charges should not be restored against them in the 1992 Babri Masjid Demolition Case .
The court's decision to issue notices came after hearing a fresh petition filed by Haji Mehboob, one of the original petitioners representing Muslim community in the case.
The apex court has given the leaders four weeks to explain why they shouldn't be tried for their alleged complicity, notes an The Indian Express report.
In 2001, a trial court dropped charges of conspiracy, which was upheld by the Allahabad High Court in 2010. Nine months later, CBI appealed against the 2010 Allahabad High Court order, but citing delay as a reason, Advani and the other accused sought dismissal of the CBI's appeal petition.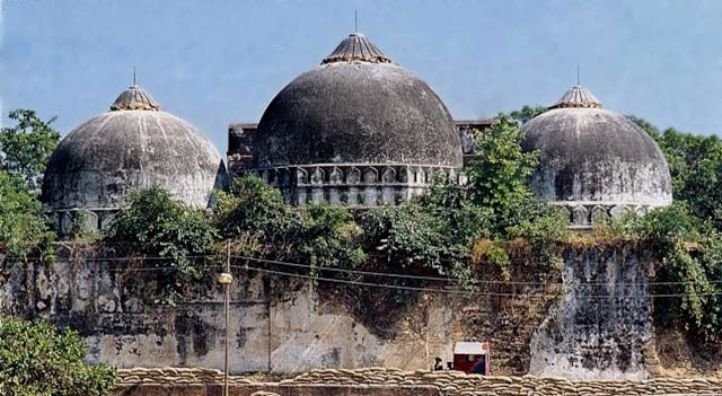 Source: Wikipedia
Here's everything you need to know about the case:
- On December 6, 1992, a large mob of RSS, VHP and BJP (karsevaks) who had organised a rally in Ayodhya, demolished and razed to ground the 16th century Babri Masjid in Ayodhya, Uttar Pradesh claiming the mosque area to be Hindu God Rama's birthplace.
- According to many reports and eyewitnesses, senior BJP leaders L K Advani and Murli Manohar Joshi made speeches that incited the mob.
- The incident led to the widespread communal riots between Hindus and Muslims across India including Mumbai, Delhi, Uttar Pradesh, Ahmedabad and Kanpur resulting in the death of more than 2000 people, mostly Muslims.
- Ten days after the demolition, Union Home Ministry set up the Liberhan Commission headed by retired High Court Judge, M. S. Liberhan to investigate the destruction of the Mosque.
- The commission submitted its 1029 page report to then Prime Minister Dr Manmohan Singh on June 30, 2009 after a span of sixteen years.
- According to the Liberhan Commission report, the events of December 6, 1992, in Ayodhya were "neither spontaneous nor unplanned", says a Hindustan Times report.
- The report found 68 people, mostly leaders from the BJP, responsible for the demolition of the Masjid.
- Two sets of different cases - one against senior BJP leaders who shared dias in Ayodhya on the day of demolition and the other was against lakhs of karsevaks (volunteers) who allegedly took part in the demolition.
- According to the Hindustan Times report , CBI had chargesheeted Advani and 20 others under sections 153A (promoting enmity between classes), 153B (imputations, assertions prejudicial to national integration) and 505 (false statements, rumours etc. circulated with the intent to cause mutiny or disturb public peace) of the Indian Penal Code.
- Subsequently invoked charges under section 120B (criminal conspiracy) of Indian Penal Code were quashed by the special court in 2001. The same decision was upheld by the Allahabad High court in 2010. After nine months, CBI filed petition against the High court order.
- On 30 September 2010, the Allahabad High Court ruled that the 2,400 square feet of land on which the Babri Masjid had stood before it was demolished on December 6, 1992, would be divided into three parts each going to three different religious groups - Hindus, Muslims and another Hindu sect Nirmohi Akhara.
- In March 2015, hearing a fresh petition, Supreme Court issued notices to Advani and 19 others asking them to explain why conspiracy charges shouldn't be restored against them.