The Supreme Court on Wednesday said it had been "taken for a ride" by the Sahara group by its past conduct and asked it to submit a roadmap for paying the balance amount of Rs 12,000 crore to SEBI, as it extended the parole of Subrata Roy and others till October 24 on payment of Rs 200 crore. 
A bench headed by Chief Justice T S Thakur observed that the apex court has been taken for a ride by Sahara which had not disclosed earlier that out of the list of 60 properties given to SEBI for selling, 47 properties were provisionally attached by Income Tax department. 
"You took us for a ride by giving SEBI a list of your already attached assets. We have lost faith in you. You give us some concrete proposal–a roadmap/scheme as to how you plan to pay the balance Rs 12,000 crore and in what manner, on affidavit," a bench also comprising Justices A R Dave and A K Sikri said.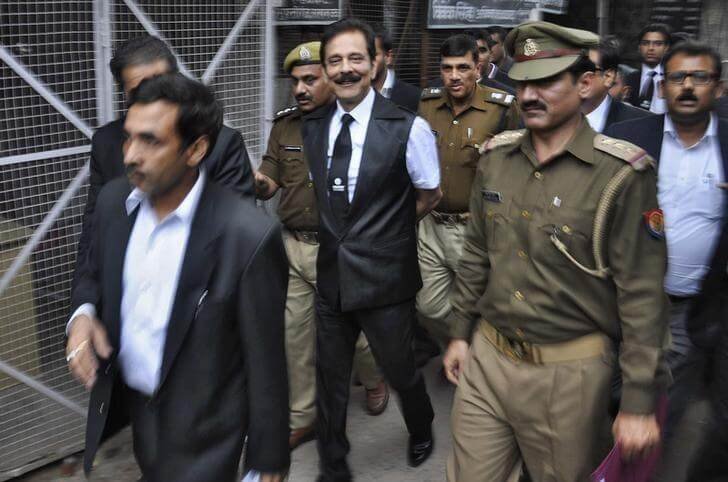 The court's observation came after senior advocate Kapil Sibal, appearing for Sahara, said that Roy should be given one and half years to pay back the remaining amount to SEBI. 
"Give me one and half year's time and allow me to sell in whatever manner I have to sell. Allow me to do what I have to do and whom to sell. Don't put any conditions. I am ready to give an unconditional undertaking that I will pay back the entire amount within one and half years," Sibal said. 
Sibal said it is difficult to sell the properties under the conditions and it is no good for them (SEBI) or him. To this, the bench, asked who had stopped the Sahara chief from selling the property and said "even SEBI has said you sell whatever you want as they are interested on the money you have to give back." 
"You have been in jail for over two years and we have given all the facilities you wanted to sell the properties. It is not denied that you have not paid the money," the bench said. It asked the Sahara chief discuss the roadmap for future payments with amicus curiae Shekhar Naphade and SEBI, and said if they are convinced, the court could look into it.
(Feature image source: Twitter)