You just witnessed an accident. A person is seriously injured and you want to take him to the hospital as a good human being. However, there's that tiny voice inside your head that is wary and fearful of being harassed by the police which puts you in a dilemma.
Fear not, the Supreme Court on Friday said it will pass an order on road safety which advocates that good samaritans saving lives of road accident victims need not fear harassment by police or other authorities now.
The order came due to a PIL filed by SaveLife Foundation, an NGO, which reported that more in 2014 alone, more than 4 lakh road accidents took place, a 1.37 lakh jump from 2013, reports Hindustan Times.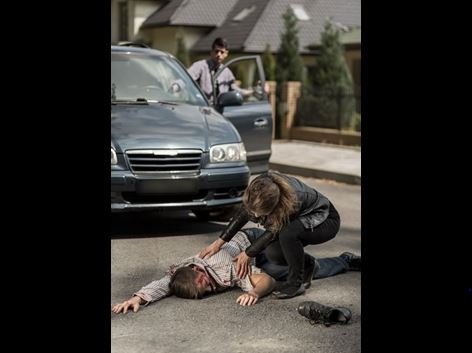 After implementation of this order, good samaritans who'll take the injured to the hospital will be allowed to leave immediately after taking the injured to the nearest hospital while maintaining total anonymity. The police won't be able to compel citizens to disclose their personal details, even if he is the complainant in the case. It'll be up to the samaritan to decide whether to reveal his identity or not. Non-compliance of the apex court guidelines will be treated as contempt of court.
SaveLife foundation welcomed the Supreme Court verdict and termed it as a landmark order. Speaking to The Hindu, Piyush Tewari, founder and chief executive officer of SaveLIFE Foundation, said: "This is a big day for India. The public need not fear any harassment or intimidation for helping an injured person on the road."
He however added that, "The onus is now on State governments and Union Territories to ensure implementation of these guidelines."
Meanwhile, RL Mopalwar, Managing Director of Maharashtra State Road Development Corporation, which has partnered with SaveLIFE Foundation to launch a pilot project to make the Mumbai-Pune Expressway a zero fatality corridor. spoke to The Hindu and said, "It is a good decision. People were scared and cagey about helping accident victims due to long police procedures, and hospital procedures. The guidelines will ensure that good Samaritans will not be scared to help people in distress."
A bench of justices V Gopala Gowda and Arun Mishra took on record the guidelines placed by the Ministry of Road Transport and Highways which was based on the recommendations of a three member committee headed by former judge K S Radhakrishnan. 
(With Inputs from PTI)
(Feature Image Source: Twitter)