Amid mounting concerns over alarming pollution levels, the Supreme Court on Tuesday indicated that it may bar registration of diesel-run SUVs, cars with engine capacity of over 2000 cc and commercial vehicles for three-four months, besides hiking by 100 per cent green cess levied on trucks entering Delhi.
The court had on October 12 ordered that light duty vehicles would have to pay Rs 700 and three-axle vehicles Rs 1,300 to enter Delhi in addition to the toll tax from November 1 as 'Environment Compensation Charge' (ECC) in a bid to check high pollution levels in the city.
A bench headed by Chief Justice T S Thakur said that it it may increase by 100 per cent the ECC on commercial vehicles using Delhi roads as a transit for their onward journey to destinations outside the national capital.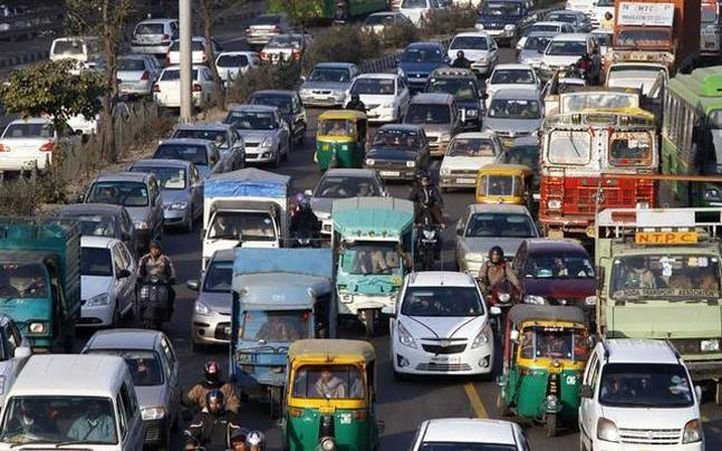 Now, the light duty vehicles may have to pay Rs 1400 and three-axle vehicles Rs 2,600 as ECC for entering Delhi.
The bench, also including Justices A K Sikri and R Banumathi, is likely to pronounce the interim directions on Wednesday as it ran out of time on Tuesday.
During the three-hour-long hearing, the bench asked the counsel representing Centre and the Delhi government to come out with comprehensive long and short term plans to tackle the menace of air pollution.
"Why don't you people take credit of cleaning Delhi air? You could enumerate the steps to be taken and why you are asking the court to do it," it said.
The court said that as an interim measure for three-four months, it may ban registration of SUVs, high-end cars having engine capacity of over 2000 cc, besides banning entry of commercial vehicles, registered prior to 2005, in Delhi.
It also said that only CNG cabs may be allowed to run on Delhi roads and the ban on burning of the municipal waste be enforced strictly, besides introduction of Euro-IV emission norms.
The bench was hearing various pleas including the 1984 PIL filed by environmentalist M C Mehta.