The Supreme Court has dismissed a plea seeking to restrict lawmakers from practising any other profession, saying though the petitioner has a valid point the issue is beyond the realm of its jurisdiction.
"The prayers made in this petition do not fall within the realm of our jurisdiction under Article 32 of the Constitution of India. The writ petition is accordingly dismissed," a bench of Chief Justice J S Khehar and Justice D Y Chandrachud said.
The bench observed that the petitioner in the matter has been affiliated to a political party and though he has a valid point, the court cannot frame policies in this regard.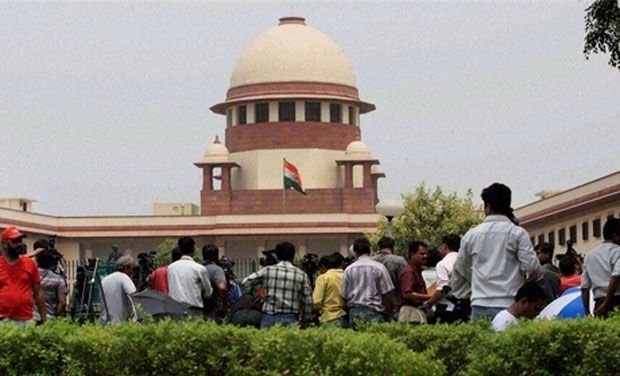 "There are doctors who became IAS officers and engineers who are diplomats," the court told the petitioner, adding, "You also have a political affiliation."
The petitioner, advocate and BJP spokesperson Ashwini Kumar Upadhyay, told the bench that the restriction imposed on judges and public servants against engaging in other professions should also be applied to the lawmakers.
"Today, I saw five MPs in the Supreme Court. They have come here after signing a register at 11 AM in Parliament," he told the court.
To this, the bench said, "Your arguments make sense, but how can we frame policies?"
The petitioner had sought framing of a uniform policy to restrict the lawmakers from practising any other profession. He had said in his plea that members of Parliament "must attend Parliament everyday and dedicate themselves full-time for the welfare of people" as they have a very important role in the federal system.