Supreme Court on Monday awarded 25-year jail term each to Vikas Yadav and cousin Vishal Yadav for their role in the kidnapping and killing of Nitish Katara in 2002. 
The victim's mother Neelam Katara on Monday termed the verdict as her "biggest victory". 
A bench comprising Justices Dipak Misra and C Nagappan also handed down a 20-year jail sentence to their co-convict Sukhdev Pehalwan in the case. The bench modified the Delhi high court verdict that had said that seperate jail terms of 25-years and 5-years for the offences of murder and destruction of evidence would run consecutively against Vikas and Vishal. 
The court said both the jail terms would run concurrently that would effectively lead to the award of 25 years of imprisonment to the Yadavs.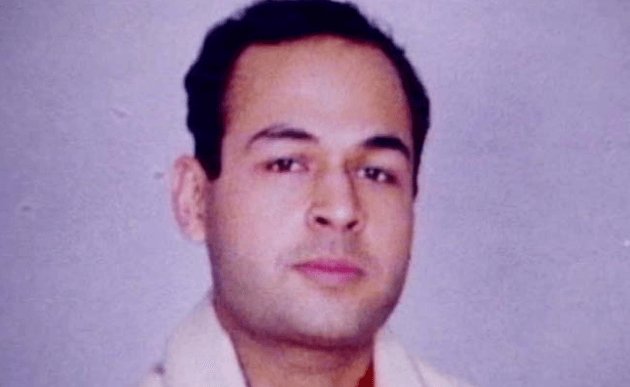 Simultaneously, Pehalwan, who was granted 25-year jail term in the case by the high court, will now have to face 20-year imprisonment in the matter. 
The order came on the appeals filed by Vikas and Vishal against the Delhi high court order which had enhanced the life term to 25 years in jail without remission and an additional five years for destruction of evidence in the case, terming Katara's murder as "honour killing". 
The Yadavs' acquaintance Sukhdev Yadav alias Pehelwan was then awarded an enhanced life sentence of 25 years without remission by the high court which had held that the crime fell in "rarest of rare category", but saved them from the gallows saying possibility of their reformation and rehabilitation was not "unforseeably foreclosed".
The Supreme Court had on August 17, 2015, upheld the conviction of Vikas, Vishal and Sukhdev, saying "only criminals are crying for justice" in this country.
Hailing the Supreme Court's decision, the victim's mother Neelam Katara on Monday termed the verdict as her "biggest victory". 
"If you see quantum of the punishment, we had asked for death penalty and five years have been reduced quantitatively. It is not any shoe or slipper we are talking about here but the body of my son which was destroyed, so even if I demand 10 more years of imprisonment for him , it should not be a big deal..it is justified," she told reporters.
Neelam Katara, who has battled hard for justice, however, said she was satisfied that the court had upheld many more years of punishment for her son's killers than the 14 years usually awarded in a life sentence.
Nitish Katara, a 25-year-old executive, was kidnapped and burnt to death in Ghaziabad near Delhi in 2002. He was dating Bharti Yadav, the daughter of a politician DP Yadav. Nitish and Bharti were at a wedding when Katara was abducted by Bharti's brother Vikas Yadav and their cousin Vishal.
(Feature image source: Twitter | @jantakareporter)