Have you ever heard of the 'World's Ugliest Dog Contest?' Well, this contest is held for abandoned dogs or for dogs who have been rescued from shelters across the US. It is held every year to promote the concept of adopting dogs. This year, the 31st Annual World's Ugliest Dog Contest was held at the Sonoma-Marin Fair in Petaluma, California on Friday (21st June) and a dog named 'Scamp the Tramp' was declared the winner. 
Here's the winner of this year's 'World's Ugliest Dog Contest', Scamp the Tramp, a dog of 'unknown breeding' and an 'extremely round body.'
In case, you didn't notice, Scamp also has dreadlocks. (He's definitely cooler than me.)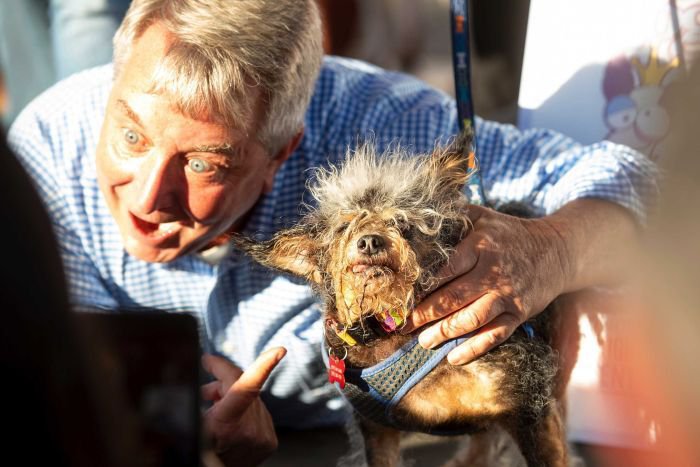 Well for starters, his name 'Scamp the Tramp' and his scruffy look is enough to grab anyone's attention but, according to The New York Times Scamp's features like beady eyes, no teeth and short stubby legs helped him to his big win.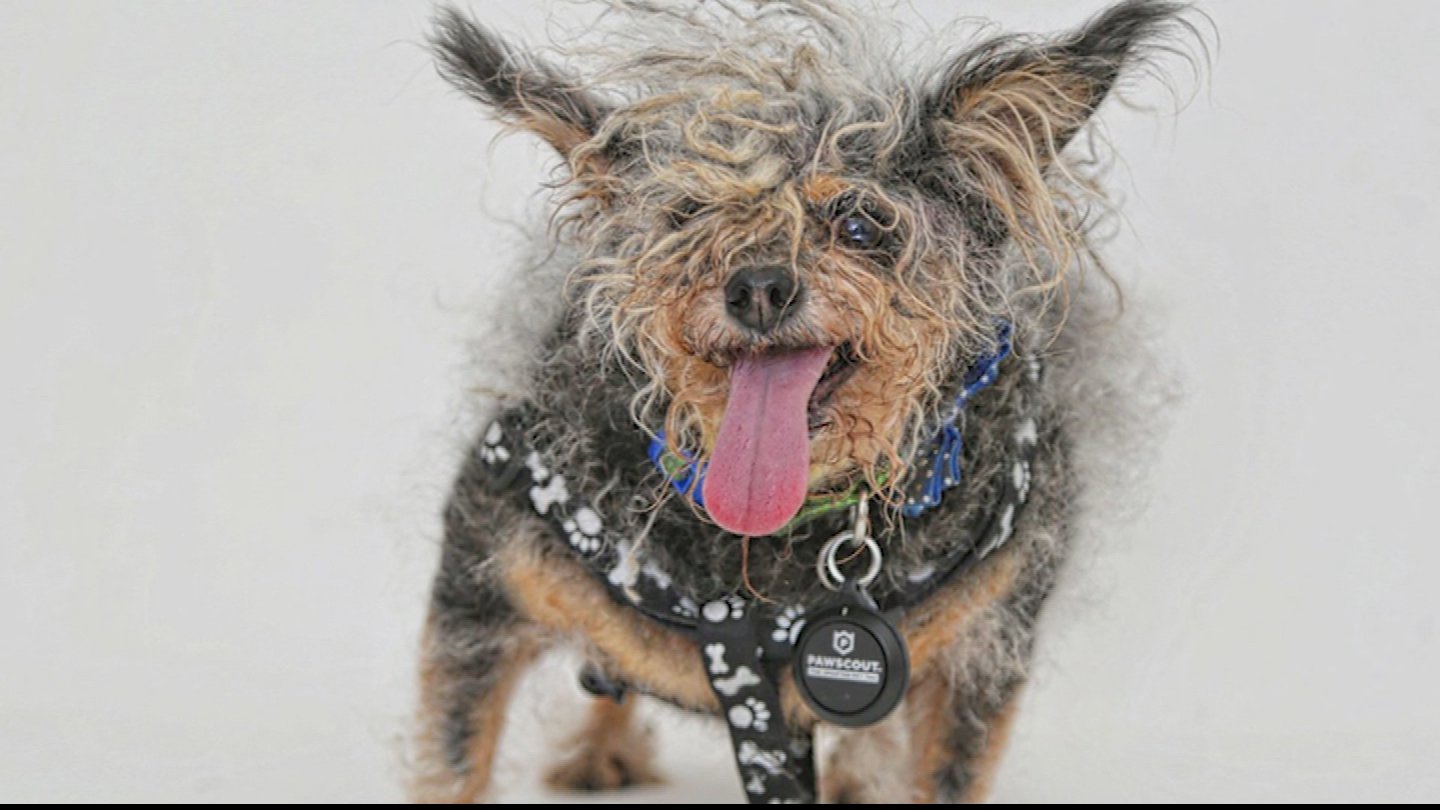 "I ran across Scamp's photo and it was just like Tinder for dogs, I swiped right and fell in love with that face." Yvonne Morones, Scamps owner tells 

The New York Times

.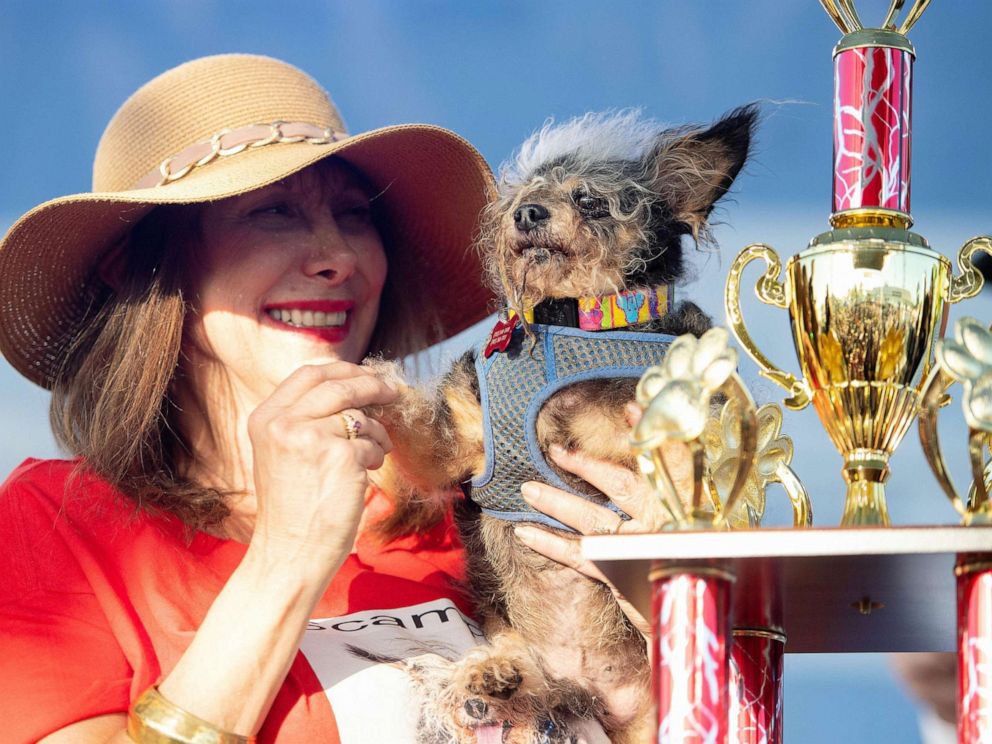 Just like any other contest, Scamp had to battle it out with other contestants so, it wasn't a cake walk for him. 
Scamp competed with 18 other contestants to win the title. As per reports by 
ABC News
, he was awarded with a large trophy, a cash prize of $1,500 and an appearance on the Today show.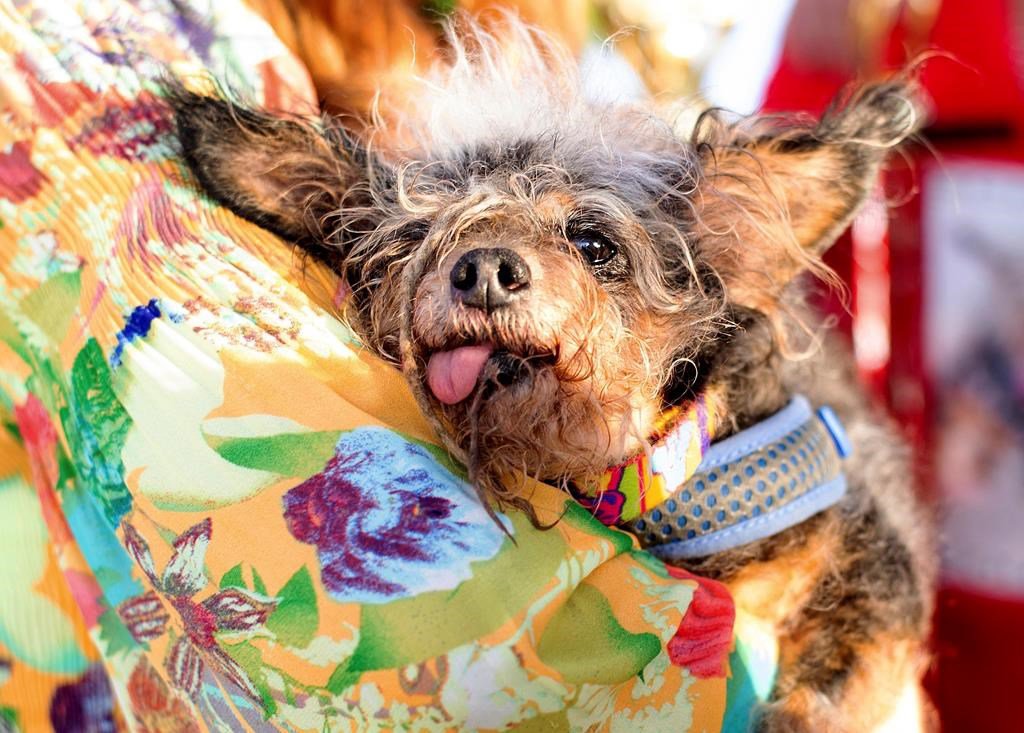 If you're under the impression that winning the world's ugliest dog title is his only achievement, then you my friend are mistaken, because this dog is quite multi-talented. 
Scamp is a social therapy dog and a 
reading dog
 for a first-grade class. "He's Scamp the Champ, no longer Scamp the Tramp," says Ms Morones.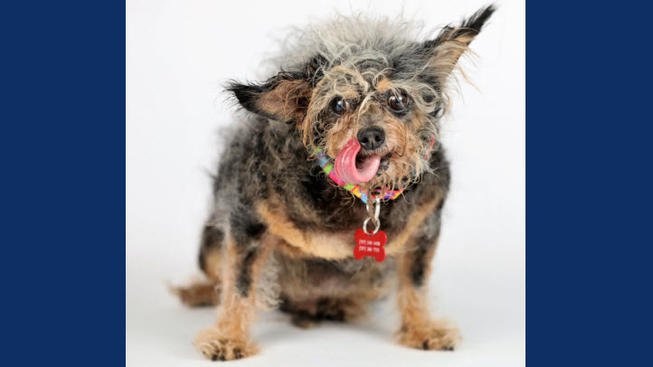 Seems like 'Scamp the Tramp' got lucky this time since, he was last year's runner-up. Way to go!