Moved by the plight of drought-hit people in Marathwada region of Maharashtra, students of a school here have pooled in Rs 20 lakh as their contribution towards providing succour.
"It was a presentation on the drought in Marathwada by a former student, who is a media professional, that brought home the scale of the crisis," Principal of Cathedral & John Connon School Meera Isaacs said.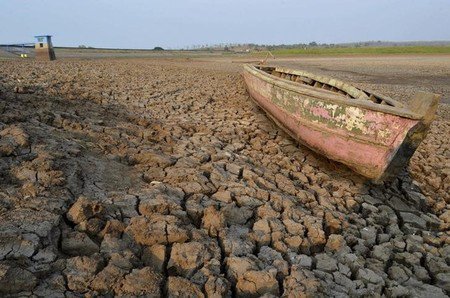 "The students, jolted by scenes of parched lands, abandoned children, some younger than them, raised funds. They also pooled in money set aside for sports and social events and even raised funds by selling T-shirts," she said.
"We handed over Rs 15 lakh to Naam Foundation, led by actors Nana Patekar and Makrand Anaspure," the principal said, adding the rest Rs 5 lakh was given by the school board for education of children in the drought-affected areas. 
Asked how did the idea to help the drought-affected people materialise, Isaacs said the school chairman was concerned over the incident of a young mother committing suicide in a village, and he drove there to render help. 
"During Uttarakhand tragedy, our students collected Rs 45 lakh and at the time of Kashmir floods they raised Rs 22 lakh. Last year, we contributed towards drought relief through Dilasa NGO," she said.