A 10-year-old girl, Honey Prajapati, had to be hospitalised after she was allegedly forced to do 200 sit-ups by her school authorities in an hour. All because she hadn't tied up her in two braids but in a ponytail, reports Ahmedabad Mirror.
Honey was one of the 10 students at Maninagar's Lalita Green Lawns School in Gujarat who were given this punishment over disciplinary issues during a routine check. 
Honey's father later filed an FIR with Maninagar police, accusing the school's trustee of corporal punishment.
The district education officer has ordered an inquiry into the incident. 
The allegations against the school
As per the girl's parents, Honey had a swelling on her head due to which she could not comb her hair properly while going to school. The school has a rule mandating two braids but she tied her hair in a ponytail.
Pravin Prajapati, Honey's father who runs a tea stall, said that his daughter was in a trauma because she was humiliated in front of other students.
He said that when she returned home, she was crying in pain and could not stand properly due to the swelling in her legs after which they immediately took her to LG Hospital, reported TOI.
This is a video captured by CCTV cameras:
Class 5 student in Ahmedabad hospitalized as school authorities allegedly forced students to do sit-ups reportedly for not sporting 2 braids pic.twitter.com/3ysC3FtmdZ

— ANI (@ANI_news) June 13, 2017
What the school administration said in their defense:
School authorities said they condemn corporal punishment. Manoj Ankleshwaria, trustee of the school, told Mirror:
"The video on social media that shows the students being made to do sit-ups is correct. However, the news that is being spread that the punishment continued for more than 30 minutes is incorrect. It was not so." 
The school also claimed that students did sit-ups for not more than 7-8 minutes.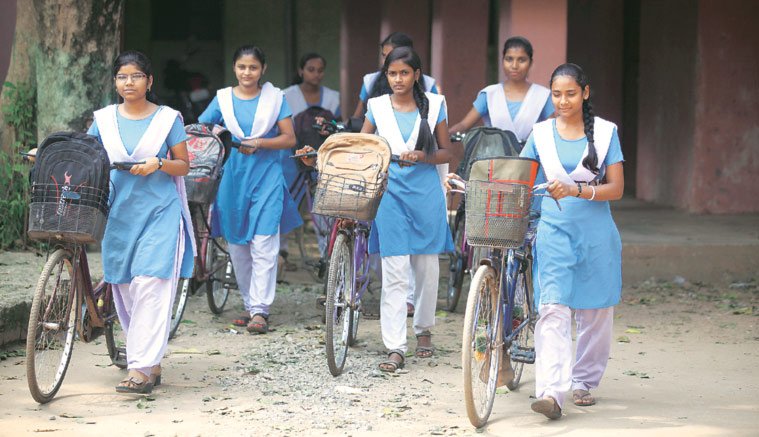 It is to be noted that as per Section 83 of the Indian Penal Code (IPC), nothing is an offence which is done by a child above seven years of age and under twelve, who has not attained sufficient maturity of understanding to judge of the nature and consequences of his conduct on that occasion.
(Feature Image Source: PTI )