Amidst a probe against controversial televangelist and preacher Zakir Naik, security agencies have revealed a list of 55 terror suspects, arrested from across the country over the past decade who claim to have been inspired by his speeches.
Many of the accused have accepted to be a part of groups such as the SIMI, Lashkar-e-Toiba, Indian Mujahideen and the Islamic State (IS), reported The Indian Express.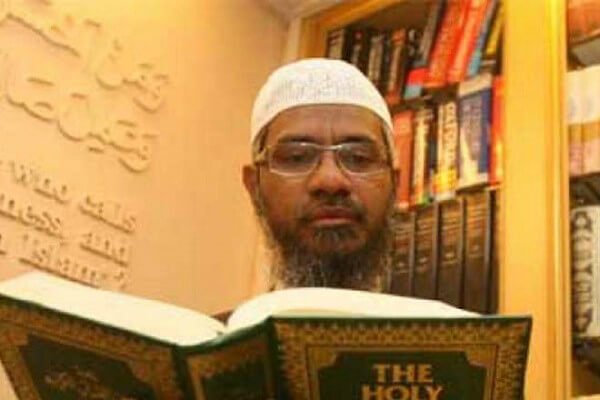 Among them Feroze Deshmukh, a former Islamic Research Foundation employee was arrested by the Maharashtra ATS for his alleged role in the 2006 Aurangabad arms haul case. Another accused, an Indian Mujahideen member, Qateel Ahmed Siddiqui, was murdered inside Yerwada prison in Pune in June 2012.
A former sub-inspector with the hi-tech cell of the Kerala Police, Biju Saleem, was accused of trying to spark hatred among religious communities, the report adds.
In total, four criminal cases were registered against Naik in India which are currently being investigated. Three of them are being investigated while one of them is pending in a court in Kolhapur.
"It's an exhaustive exercise involving a large team, which is carefully poring over all of Naik's speeches, and looking at the activities at Naik's Islamic Research Foundation in Mumbai, and the Mumbai and Chennai branches of the Islamic International School run by him. In addition, all past instances in which terror accused have claimed during interrogation that they were influenced by Naik, or would attend Naik's speeches or listen to them on the Internet, have been compiled. A list of 55 such accused has been drawn up," a source told the newspaper.