More than 70 people and some BSF troops were rescued by security personnel from flash flood affected Niki Tawi area in Jammu with many rivers overflowing due to incessant heavy rain.
Security personnel along with Sub Divisional Magistrate (SDM) RS Pura, Abishek Abrol and Station House officer (SHO) Bushan Manhas rushed and rescued 70 people from Gujjar Basti Katyal area, officials said, adding that some BSF troops were also evacuated from their posts caught in the floods and relocated back after water receded.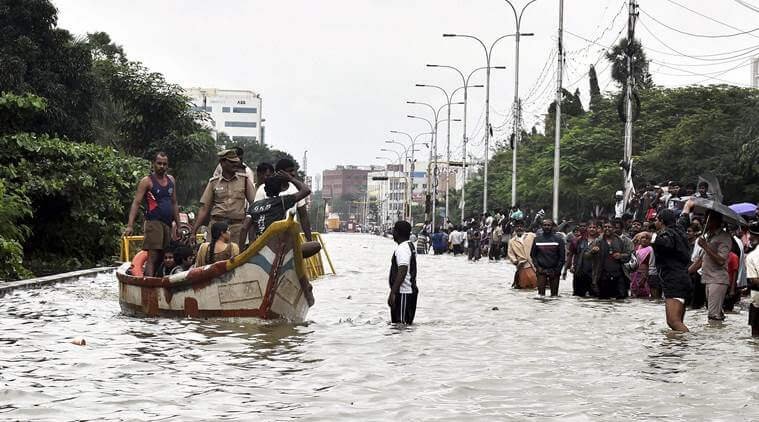 Continuous heavy rain has caused flash floods in Jammu. Catchment areas of the Tawi river received heavy rainfall, causing its water to flow above danger at some areas.
Jammu Police has participated in evacuation process from the river banks at RS Pura, Nikki Tawi, Phallan Mandal, Akhnoor, Gujjar nagar among others.
Police officials along with civil administration and SDRF team reached homes in their respective jurisdiction. The locals also participated in the evacuation process.
Minister for Public Health Engineering, Irrigation and Flood Control Sham Lal Choudhary on Sunday toured areas along the river Tawi to get first-hand information about the losses to life and property due to the rise in water level in view of incessant rain in the region.
He asked officers to assess the situation and come out with solutions for restoring the affected areas and preventing further damage. He also asked for keeping a close vigil and taking appropriate measures to deal with any emergency.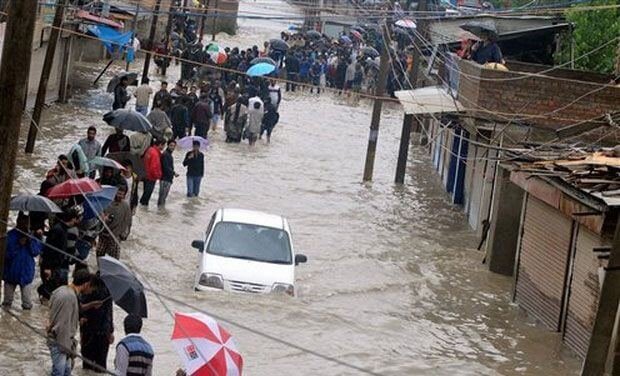 The Tawi river's water level was recorded on Sunday at 19 feet, two feet above the danger mark (17 feet), Chenab was flowing at 34 feet, below the danger mark (34 feet), Basantar at seven feet against the danger mark of 5.5 feet, Devak was flowing at four feet, 0.25 feet above the danger mark (4.25 feet) and the maximum discharge level of Ujh was recorded at 1,19,000 cusecs against a danger level of 85,000 cusecs.
Mr Choudhary was informed that the department was regularly monitoring the situation and State Disaster Response Force and Defense forces are kept on high alert.
The Minister asked for taking short and long-term steps to prevent floods including developing concrete embankments to prevent any loss to life and property. He directed to identify vulnerable areas prone to floods for plugging gaps.
Nr Choudhary appealed to the general public not to venture close to the rivers and refrain from taking their livestock along the rivers for grazing in view of the rise in water.
Earlier in the day, the Minister called an emergency meeting of engineers of the Irrigation and Flood Control Department to assess the levels of various rivers.