An image of an Indian Muslim man with a child (possibly his daughter) with their faces smeared in blood after slaughtering a cow is doing the rounds on social media. 
Except that it's fake.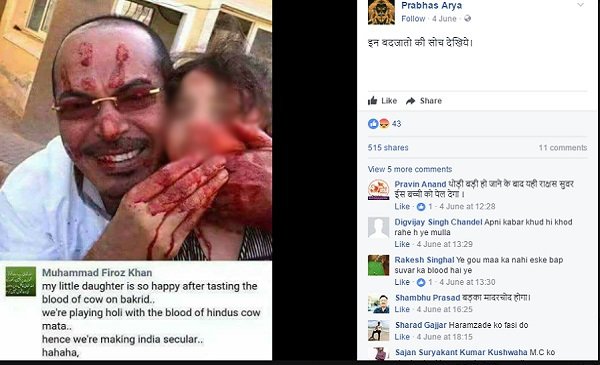 Boomlive.in, a hoax slayer and fact-check website, on Wednesday brought into light this fake image which has been claimed to be of an Indian Muslim man named Muhammad Firoz Khan playing 'Holi' with the blood of cow on the eve of "Bakrid". 
The image was posted by a Facebook user Prabhas Arya on June 4, and has since been shared over 500 times on social media, claims the website. ScoopWhoop News tried to find the post on the given user page but couldn't, which means it may have been deleted.
The image is actually of an Egyptian man
Boomlive, which did a background check on the Facebook user Prabhas Arya, found that his timeline was flooded with anti-Islamic posts. The website also found that the image was actually of a school teacher based in Egypt and dates back to September 2016.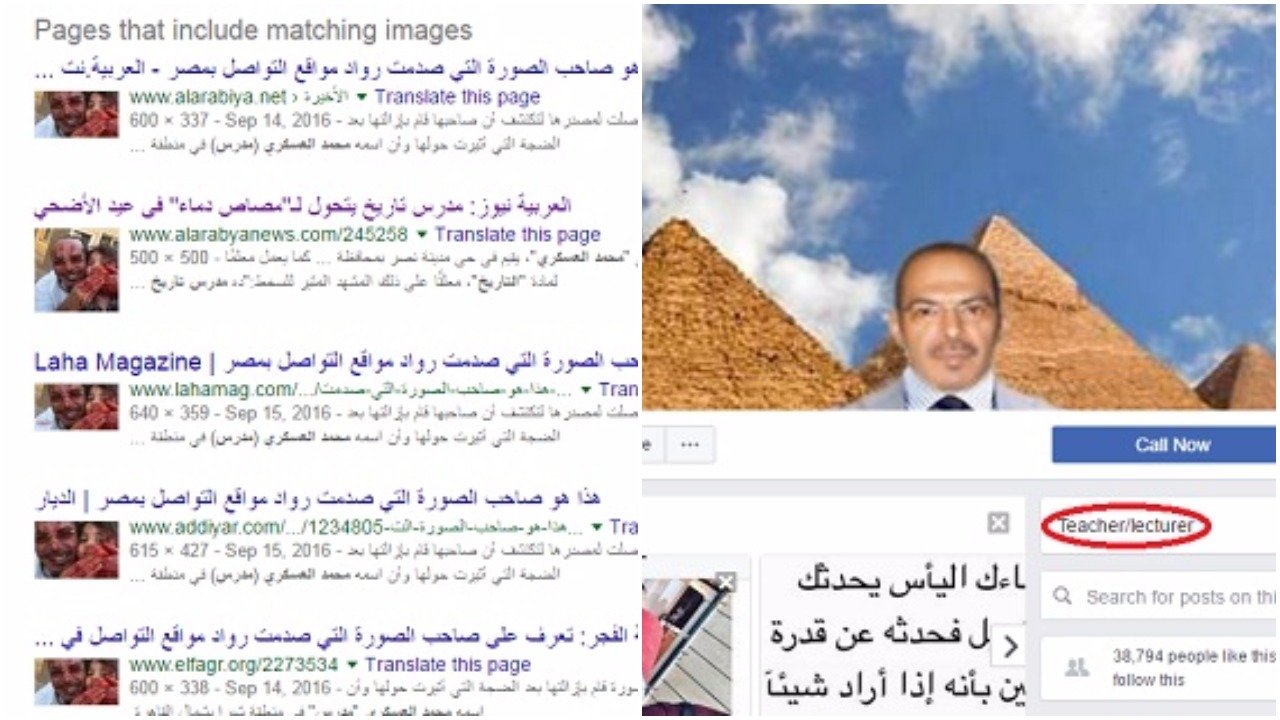 The person in the image is one Mohamed El Askary, a resident of Cairo, who was heavily criticised for posting this image with his daughter on the eve of Eid in Egypt. The blood is of a slaughtered lamb, local media had reported. The outrage had led him to delete the image.