This extremely gut-wrenching and terrifying photo of an act of self-immolation is being shared widely on the internet.
While this visual might be unbearable to watch and we might shirk away from it, we cannot ignore the reality behind it. The picture is a stark reminder of how humanity fails us everytime. 
Here is what happened:
On Monday, 27-year-old Esakkimuthu, a daily wager from Kasidharmam village near Kadayanallur in Tirunelveli district of Tamil Nadu, along with his wife and their two daughters, came to the district collector's office. He was there to protest against the alleged lethargy of the police and the district administration towards his complaint against a money lender.
They were waiting under a tree in front of the public grievances day meeting hall when he suddenly doused himself, his wife and children with kerosene and set themselves on fire, tightly hugging his wife and children.
The man remains in a critical condition with serious burns battling for his life while his wife and daughters succumbed to severe burn injuries.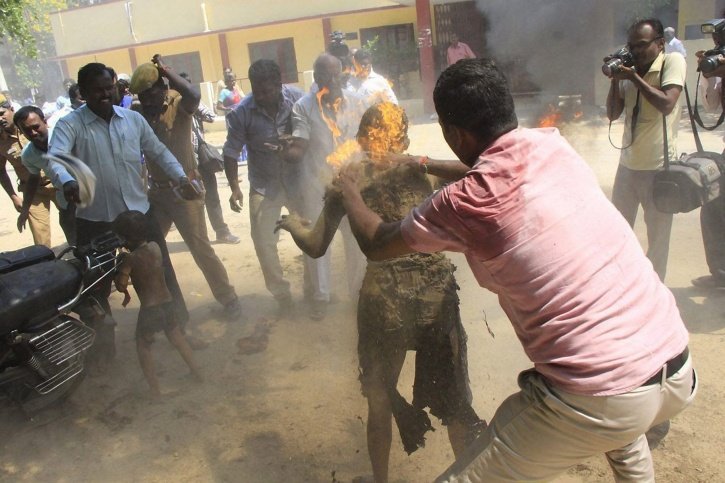 What led to this extreme act?
Earlier this year, Esakkimuthu had taken a loan of Rs. 1.42 lakh to start a business but was being pressured to pay more interest.
The labourer, identified only as Esakimuthu, had repaid nearly double the loan but the lender was pushing for around Rs. 2 lakh more in repayments. He was also allegedly pressured by police to repay the extra interest, driving him to desperation.
The incident prompted the Tamil Nadu chief minister E Palaniswami to direct all the district collectors and police superintendents to take strict against those who charge heavy interest.
"We have started an investigation over allegations that the police and officials didn't help the man," Sandeep Nanduri, the top local official in Tirunelveli district told the media.
The lender has been arrested on charges of assisting suicide and breaching laws on charging exorbitant interest, Nanduri said.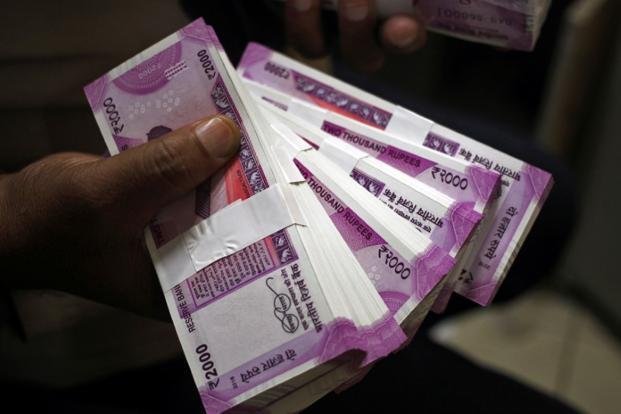 It's a deep-rooted problem
Most states have criminalised commercial moneylending. All lenders, both formal and informal, are banned from charging interest rates above 21 percent on loans.
Thousands of people with low-income, mostly farmers, are often denied loans by banks and rely on unscrupulous lenders for quick cash. Private lenders charge steep interest rates upwards of 50 percent, locking borrowers in a cycle of debt. Many use threats and force to reclaim unpaid loans.
Hundreds of farmers crippled by debt have committed suicide in recent years, especially in Tamil Nadu where a bad drought put enormous financial pressure on poor families.
(With inputs from AFP)