The recently concluded Cricket All Stars series which ended with a series sweep by Shane Warne's Warriors against Sachin Tendulkar's Blasters recharged the emotions of many cricket fans who were eagerly waiting to get a glimpse of their all time favourites playing on the ground with the same energy level that they had before quitting the international arena.
Starting from Sachin's blistering innings to Warne's sharp bowling, it was a sight worth watching after so many years. But something that all cricket fans would love to see is a selfie that was captured during the series.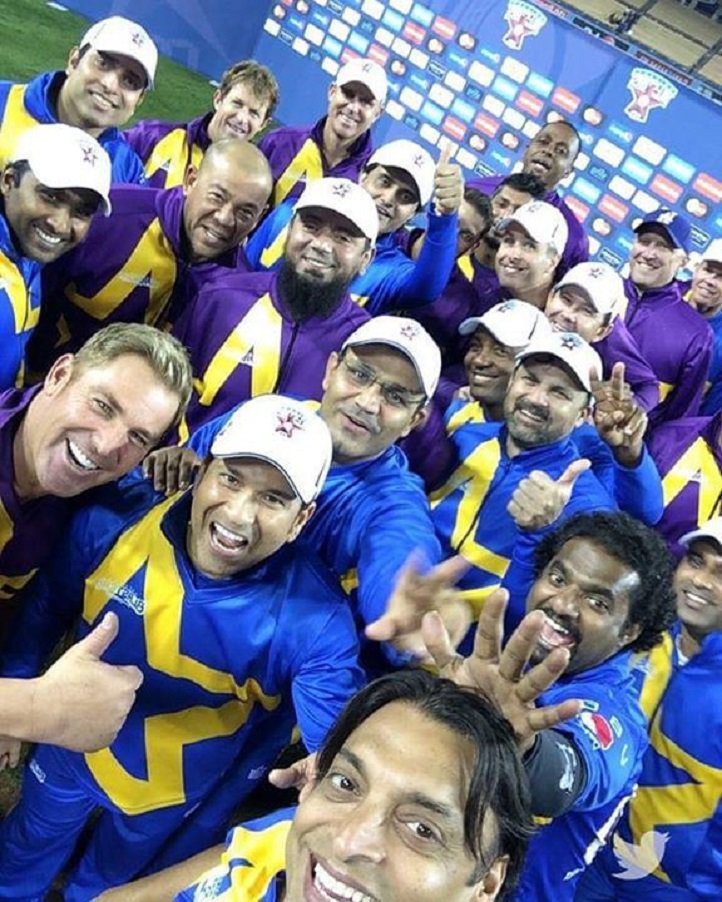 Hope they come back soon with another series to take us back to those days when watching these legends play was one of the best things to happen to all ardent fans.