Bengaluru-based journalist, Gauri Lankesh, who is a well-known critic of the right wing forces, was shot dead in her residence on Tuesday. 
According to reports, four people entered her house in Rajarajeshwari Nagar and shot at her point blank.  She collapsed on the spot.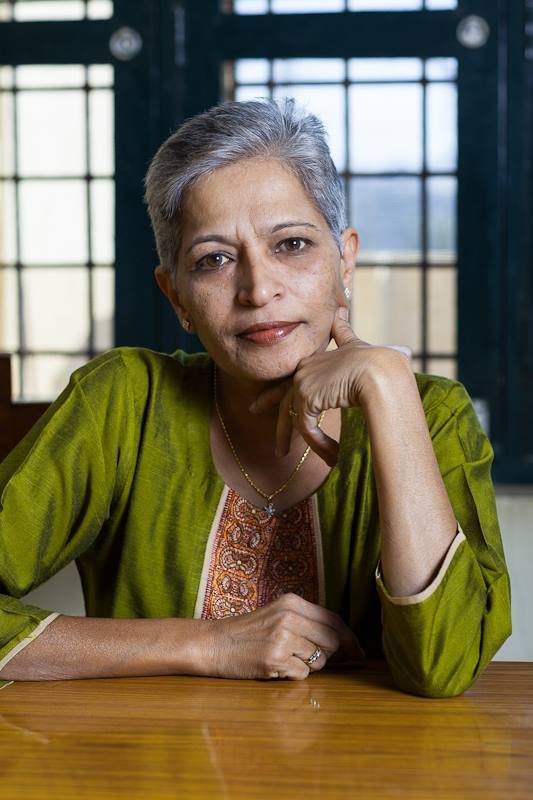 Home Minister of Karnataka Ramalinga Reddy told local TV channels that the assailants fired seven rounds at the journalist. "Within a span of one minute, seven rounds were shot in close range. She was attacked when she was outside her residence. She had not sought any protection and hence security was not given. It is unclear if anyone including helps were at the residence," Ramalinga Reddy said
Gauri Lankesh edited a weekly Kannadiga magazine Lankesh Patrike. She was also a columnist with a number of newspapers and a panelist on TV channels besides being an activist.
Lankesh was critical of the Hindutva brigade and was last year convicted in a defamation case filed by MP Pralhad Joshi who had objected to a report against BJP leaders.
Lankesh's brother Indrajit told India Today that the case should be handed over to CBI as she had several defamation cases against her.
According to the Committee to Protect Journalists, 40 journalists were killed in India last year. 
It is to be noted that the Assembly elections in Karnataka are due next year.
Feature image source: Facebook