Serena Williams feasted on familiar prey as she reached an eighth Wimbledon final with a superb 6-2 6-4 victory over Maria Sharapova on Thursday, July 9, her 17th win in a row over the Russian.
The five times champion is now one match away from reinforcing her stranglehold on the women's game by holding all four grand slam titles at the same time, a feat she will achieve for the second occasion if she beats 20th-seeded Spaniard Garbine Muguruza in Saturday's final.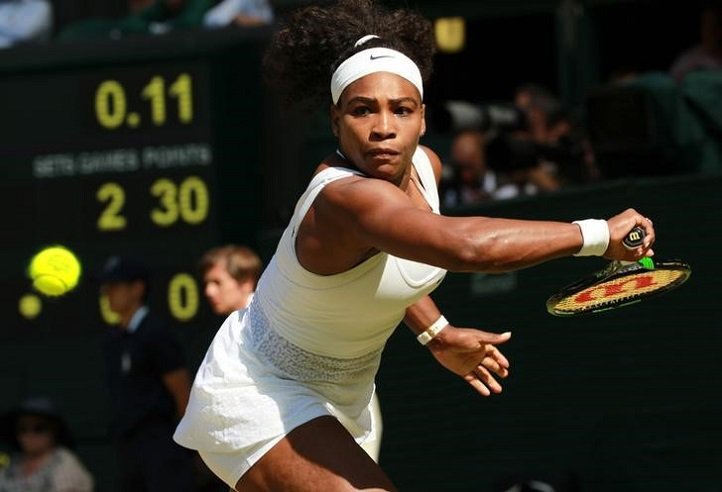 Sharapova could not deal with the ferocity of the Williams return, while her own serve crumbled as the American increased the pressure.
The Russian is one of the game's most powerful hitters but looked overawed at times in the face of Williams's sledgehammer game.
The world number one launched an attacking barrage, breaking twice in the first set and once in the second, bringing up match point with an ace and thundering down another huge serve to clinch a one-sided victory.