The Supreme Court on Tuesday refused to stay the swearing-in of BJP leader Manohar Parrikar as Goa Chief Minister scheduled for today and ordered a floor test to be held on March 16.
A bench headed by Chief Justice J S Khehar directed that the Assembly session be called at 11 AM on March 16 and made it clear that the only business of the House would be the holding of floor test after swearing in of the members. The bench also comprising Justices Ranjan Gogoi and R K Agrawal directed that all pre-requisites for holding the floor test be completed by tomorrow including the Election Commission related formalities.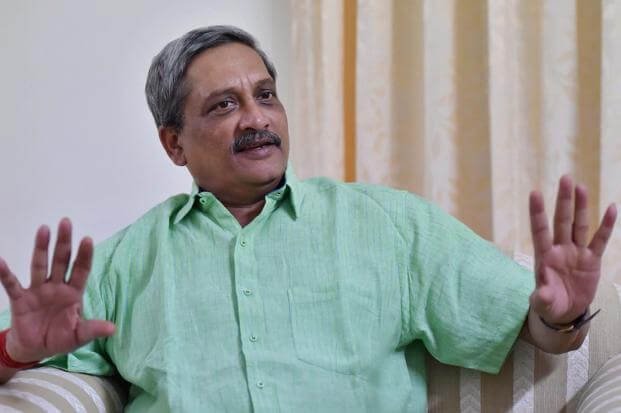 The apex court disposed of the petition of Congress, challenging Goa Governor Mridula Sinha's decision to appoint Parrikar as CM, and said all issues raised in it can be resolved by a simple direction of holding the floor test. 
The bench also requested the Governor to summon the House for conducting the floor test. It said Congress has failed to come out with affidavits of any elected MLAs of two regional parties, Maharashtrawadi Gomantak Party (MGP) and Goa Forward Party (GFP), or the independents indicating support to it. 
It also took on record a letter showing support of three members of MGP, three of GFP and two independents to BJP taking the party's strength to 21 in the House of 40. 
During the hearing, the bench said, "You (Congress) don't have the numbers and that is why you did not claim to form government. You have not demonstrated before the Governor that the number is in your favour." 
Goa govt formation tussle: While hearing Congress' petition Supreme Court asks Congress where are the numbers?

— ANI (@ANI_news) March 14, 2017
The court told the Congress that instead of putting forth their arguments before the court, the party should have done so before the governor. The bench also said that the pleadings of the Congress leader were not proper as they have not impleaded Manohar Parrikar, who has been invited to form the government, as a necessary party. 
"You (Congress) know his name (Parrikar). He has been the defence minister of the country", the bench said and added "you don't even implead the CM. You don't have the affidavit of the members who are supporting you. So sensitive the matter is and you don't do anything." 
The bench refused the plea of Goa Congress Legislative Party (CLP) leader Chandrakant Kavlekar whose counsel and senior advocate Abhishek Mani Singhvi wanted a composite floor test before the oath taking of Parrikar as CM.