Seven people who underwent cataract surgery at the government-run Sarojini Devi Eye Hospital in Hyderabad have lost their vision in at least one eye after botched-up surgeries.
Twenty-one people had been operated on June 30 for cataract, of which 13 contracted infection in their eyes. They complained of unbearable pain and pus formation in their eye as well as incessant vomiting soon after the surgery, and were immediately taken for re-surgery. Six patients responded well to the treatment.
However, the matter came to light on Wednesday when seven people complained that they had still not recovered their vision.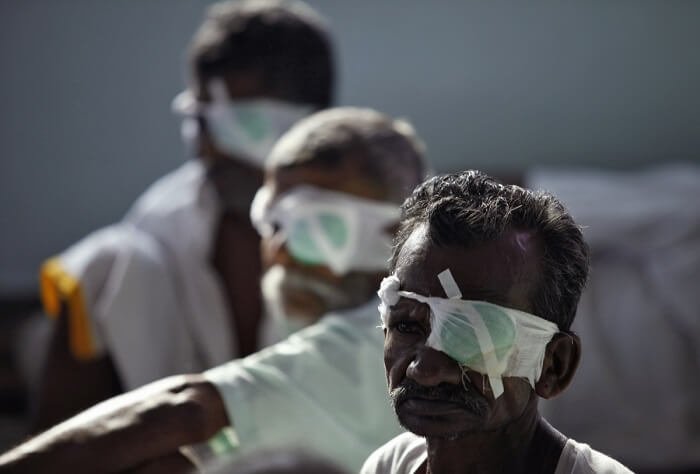 The victims, four women and three men aged between 50 and 70 years, developed a bacterial infection caused by superbug Klebsiella during the surgery. Hospital authorities blamed a 500-ml bottle of 'infected' saline for the botch-up, reported The Times Of India.
According to the hospital's records, it had a stock of 540 bottles of RL solution at the time of the incident, all of which were procured from Haseeb Pharmaceuticals Pvt Ltd, a Nagpur-based pharmaceutical company. The doctors said that the saline was used for washing the eyes of patients during surgery.
However, The Indian Express reported that hospital sources claim that the medicines were not contaminated and that the contamination took place inside the operation theatre.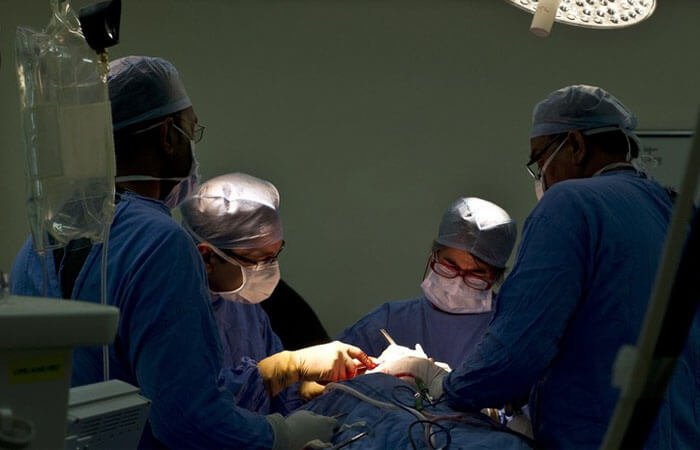 This isn't the first time that such an incident has occurred at the hospital. Three years earlier, bacteria contamination in saline was blamed for an infection that affected about 15 people, reported The Hindu.
A case has now been registered against doctors, Humayun Nagar Police Station Inspector S Ravinder told news agency PTI.
The state government has also constituted a committee to conduct an enquiry into the botched up surgeries, while Health Minister C. Laxma Reddy said his government will take action against the supplier.
(Feature image: Representational / Source: Reuters)