After the tragic incident in Sonped village of Haryana, seven policemen have been suspended for the death of two young Dalit children who were burnt alive while they were asleep on Monday, October19. Their house was set on fire allegedly by members of an upper caste community. Vaibhav, who was two-and-a-half years old, and his sister, 11-month-old Divya, died on the spot after the attackers allegedly poured petrol and set the house ablaze.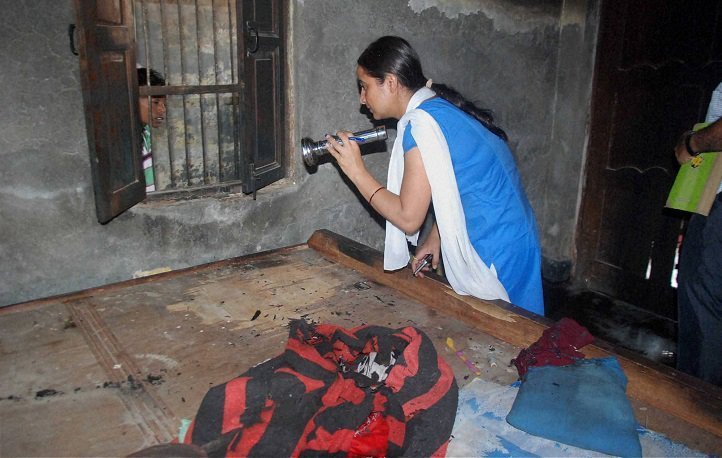 The mother of the children, Rekha suffered 70 percent burns and has been referred to Delhi for treatment while their father, Jitender too suffered injuries while trying to save his family. Jitender alleged that the attackers were from Rajput caste and the family had a confrontation with them in October after which a case had been registered.
"We were sleeping when they poured petrol from the window. I smelt the petrol and tried to wake up my wife but by then the fire had started. My children died in the fire…," said a wailing Jitender.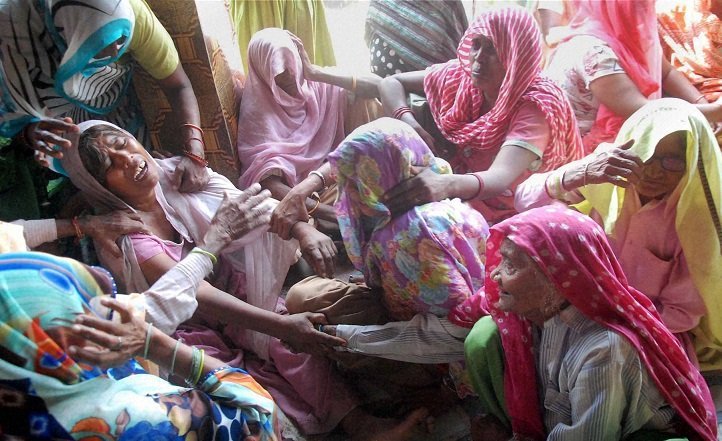 "They had threatened me that they will finish my family, That I should never return to the village… I won't but please give me back my children," he added. The incident has led to tension in the area.
11 people, including a father-son duo, have been booked in the case. Three of them have been arrested so far, eight others are absconding. A compensation of Rs. 10 lakh has been announced for the family by the Haryana government.
"Security has been tightened in the village and we are investigating the matter," a police official said.
The family members have refused to cremate the bodies until all the accused are arrested. Villagers are staging a protest on Delhi-Agra Highway.
The incident throws light on the continuing rivalry between Dalits and the upper castes. But what did the poor children do, were they even aware of their origin? Once again the entire humanity is ashamed because of the heinous act.
Read more: