Seven popular cars have failed in crash tests conducted by Global New Car Assessment Programme (NCAP). The report was recently released in Delhi.
The cars tested were Maruti Suzuki Eeco, Mahindra Scorpio, Maruti Celerio, Hyundai Eon, and three models of Renault Kwid. All of them were rated with zero star for adult safety. The Renault Kwid was tested in three versions, including one with airbags.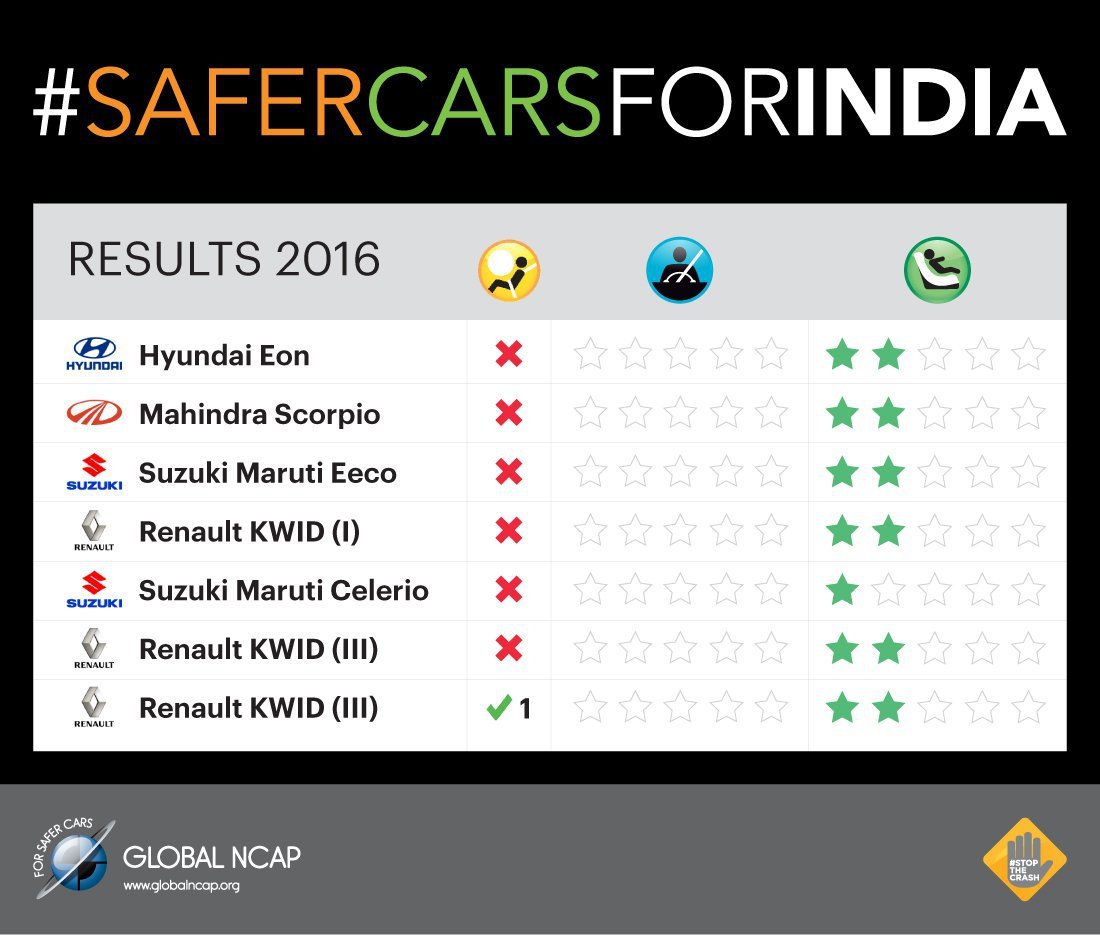 Speaking at the Indian Automobile Safety Conference hosted by IRTE( Institute of Road Traffic Education in Faridabad, Secretary General of Global NCAP David Ward said,"The latest Safer Cars for India results show how important it is for cars to have a body shell that can remain stable in a crash."
"This is an absolutely crucial pre-requisite for occupant safety together with fitment at least of front air bags. It is very surprising that a manufacturer like Renault introduced the Kwid initially lacking this essential feature," he added.
Calling the new models sub-standard, Ward said that car makers must ensure that their new models pass the UN's minimum crash test regulations, and support use of an airbag.
In total,16 vehicles were tested by Global NCAP in the past three years and only two vehicles of Toyota and Volkswagen scored four star ratings for adult occupants.
Here's a video of the crash test: