Several people were injured in north London early on Monday when a van rammed into worshippers leaving a mosque, witnesses said, in what British police described as a "major incident".
The Muslim Council of Britain said the vehicle hit people as they were leaving the Finsbury Park Mosque, one of Britain's largest. The attack comes during the Muslim holy month of Ramadan, when people attend prayers at night.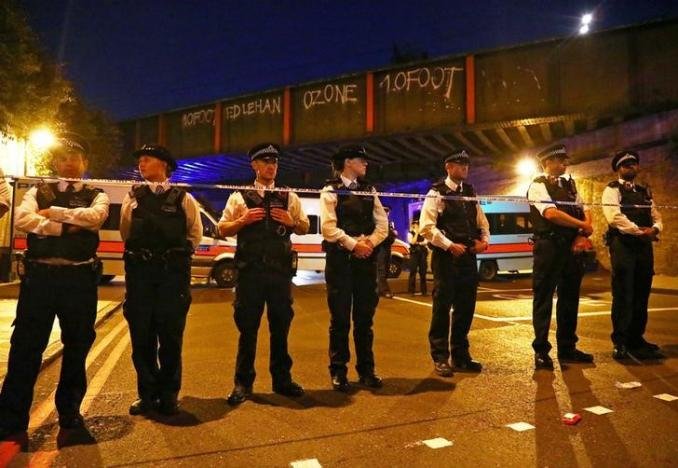 Two worshippers were feared killed, according to the Sun newspaper, but there was no immediate confirmation of this.
Prime Minister Theresa May said her thoughts were with those injured in "this terrible incident". The leader of the opposition Labour Party, Jeremy Corbyn, said he was "totally shocked".
Police said they were called just after 12:20 a.m. (2320 GMT Sunday) to reports of a collision on Seven Sisters Road, which runs through the Finsbury Park area of the city. They said there were a number of casualties and one person had been arrested.
"From the window, I started hearing a lot of yelling and screeching, a lot of chaos outside. … Everybody was shouting: 'A van's hit people, a van's hit people'," one woman who lives opposite the scene told the BBC.
"There was this white van stopped outside Finsbury Park mosque that seemed to have hit people who were coming out after prayers had finished. I didn't see the attacker himself, although he seems to have been arrested, but I did see the van."
A man leapt out of the van and stabbed at least one person, the Evening Standard newspaper reported, citing witnesses. Reuters could not immediately confirm that report.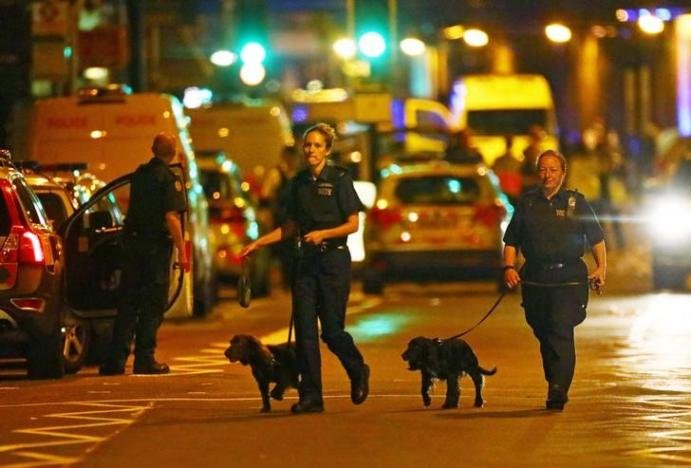 The incident comes just over two weeks after three Islamist militants drove into pedestrians on London Bridge and stabbed people at nearby restaurants and bars, killing eight..
It also comes at a time of political turmoil, as Prime Minister May plunges into divorce talks with the European Union weakened by the loss of her parliamentary majority in a June 8 election.
She has faced heavy criticism for her response to a fire in a London tower block on Wednesday which killed at least 58 people, and for her record on security after a series of attacks blamed on Islamist militants in recent months.
One witness told CNN it was clear that the attacker at Finsbury Park had deliberately targeted Muslims.
"He tried to kill a lot of people so obviously it's a terrorist attack. He targeted Muslims this time," the witness, identified only as Rayan, said.
Other witnesses told Sky television that the van had hit at least 10 people.
Counter-terrorism police have joined regular police officers looking into the incident, the Guardian newspaper reported.
'DELIBERATELY SWERVED'
Miqdaad Versi, assistant secretary general of the Muslim Council of Britain, said the van had deliberately swerved into a group of people who were helping a man who was ill and had fallen to the ground.
"A number of passers-by, or friends, or people who had come by from the mosque, were gathering around him to help take him to his family, take him to his house," Versi told Reuters.
"At that moment in time, basically a van swerved into them deliberately," he said, citing a witness at the scene.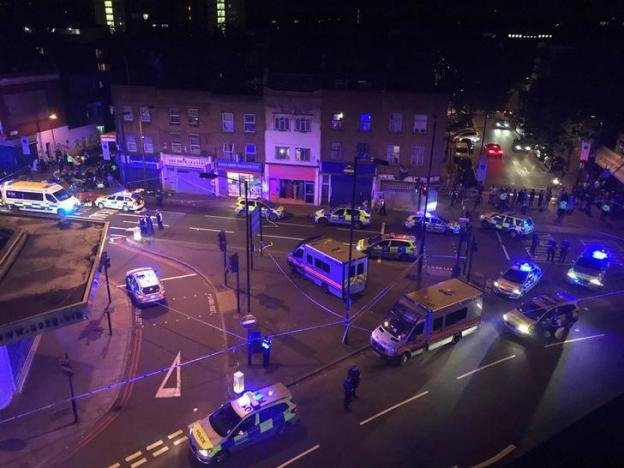 He said the driver had run out of the van but a group of people caught him and held him until police arrived.
A Reuters witness saw at least one person being loaded into an ambulance. Armed police, ambulances and the fire service were in attendance.
Britain has been hit by a series of attacks in recent months, including the van-and-knife attack on London Bridge on June 3.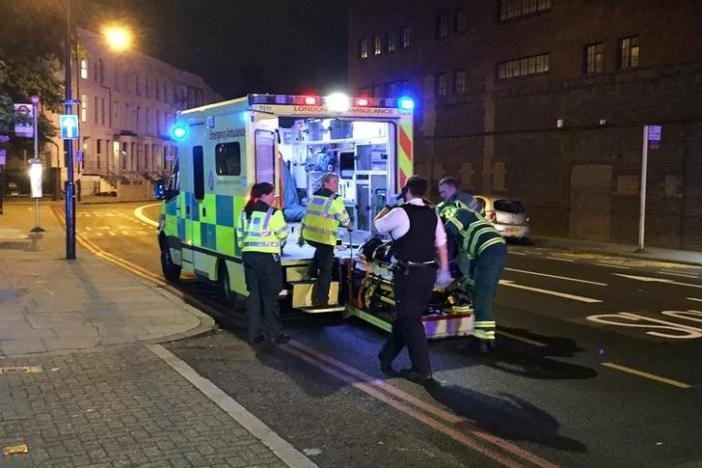 On March 22, a man drove a rented car into pedestrians on Westminster Bridge in London and stabbed a policeman to death before being shot dead. His attack killed five people.
On May 22, a suicide bomber killed 22 people at a concert by American pop singer Ariana Grande in Manchester in northern England.
The attacks were a factor in campaigning ahead of the June 8 election, with Prime Minister May criticised for overseeing a drop of 20,000 in the number of police officers in England and Wales as interior minister from 2010 to 2016.
She was also criticised for keeping her distance from angry residents during her visit to the charred remains of the 24-storey Grenfell Tower, and said on Saturday the response to the fire disaster had been "not good enough".
The Finsbury Park Mosque gained notoriety more than a decade ago for sermons by radical cleric Abu Hamza al-Masri, who was sentenced to life in a U.S. prison in January 2015 for his conviction on terrorism-related charges.
A new board of trustees and management took over in February 2005, a year after Abu Hamza was arrested by British police, since when attendance has greatly increased among worshippers from various communities, according to the mosque's website.
(Feature image source: Reuters)