A alleged case of moral policing by members of Students Federation of India (SFI) has surfaced in Thiruvananthapuram, Kerala, after two women students lodged complaints against three members of the student body for molesting them and attacking their male friend for sitting beside them inside campus.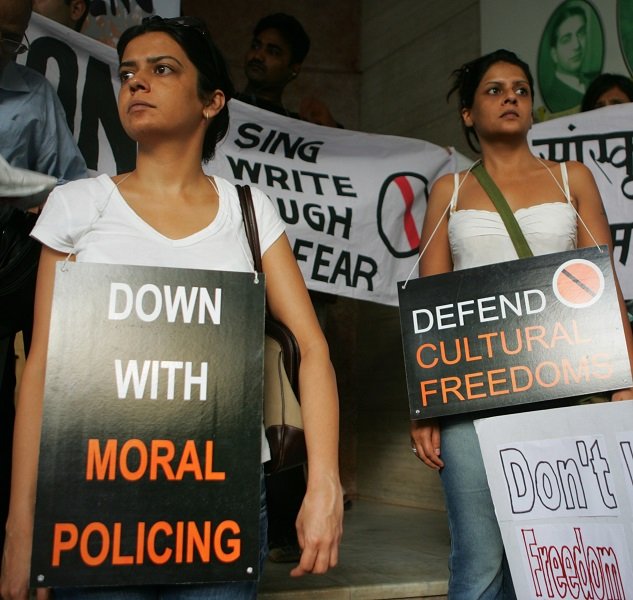 According to a report by The Times Of India, the two girls, both undergraduate students of University College, had invited their friend, who was not a student, to campus to watch a play. According to the complaint lodged by the three victims, the SFI members had no provocation to attack them. 
In their statements, the women claimed that they had just been sitting and watching the play when the three SFI members came and took the friend away, before allegedly harassing him. 
The three assailants have been charged with sections of the IPC dealing with unlawful assembly, rioting, wrongful restraint, voluntarily causing hurt and criminal intimidation. A case has also been launched against 10 other identifiable members of the SFI. But according to the women, no molestation charges were filed despite their complaints. 
In fact, the victims claim that the police had tried to dismiss the complaint all together, passing it off as a regular college mishap. 
However, a complaint has been filed against the two girls by a fellow student of the college, questioning them for bringing an outsider inside the campus and also alleging that one of the girls for 'insulting' her when she entered an empty classroom they had been sitting in, The News Minute reports.
According to SFI leadership, the accusations by the three were baseless. They claim their members had only intervened to since the boy had allegedly been misbehaving with other women in college, the Hindu reported. 
According to the victims  however, this is purely a case of moral policing. They have decided to file a case with the State's Women's Rights Commission. 
Feature Image Source: PTI (Representational)