Cricket is a gentleman's game and despite playing for opposite teams, players usually share a cordial relationship with each other. But, at times, high pressure situations get a bit too much for players, resulting in some bitter exchanges.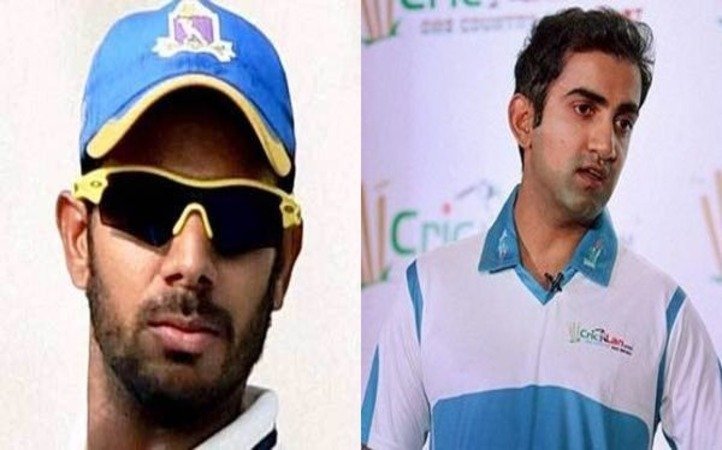 Gautam Gambhir has been known for his explosive batting, and is equally notorious for losing his temper. The Delhi skipper has demonstrated his hot headed behaviour on several occasions earlier (remember Watson?), and now he got into a spat with West Bengal captain Manoj Tiwary, during a Ranji Trophy match between Delhi and West Bengal, according to a report in The Hindu .
Virender Sehwag chose Masters Champions League post his retirement.On the other hand, Gautam Gambhir is eyeing Vince McMohan's WWE

— Himachali Tweeter (@TweeterHimachal) October 24, 2015
Gautam Gambhir represent those handsome rich Delhi boys who's highest level of fight is: -Sham Ko Mil -Bahar mil – Tu janta nahi mera baap

— Finger of India (@IndiaFinger) October 24, 2015
The game took an ugly turn when Tiwary who came in to bat, halted the bowler and pointed to the dressing room for his helmet. The bowler Manan Sharma saw this as a time wasting tactic and abused Tiwary, sparking off an ugly exchange.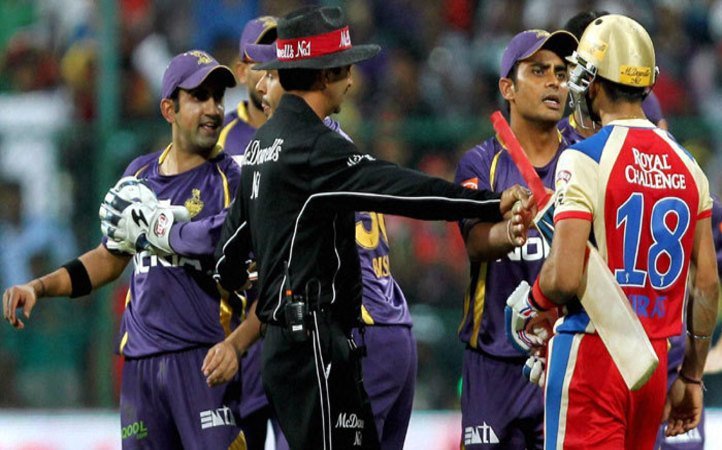 Gambhir-Kohli spat | Source: PTI
The incident brings memories of incidents when Gambhir got into altercations with the likes of Kamran Akmal and even Virat Kohli in an IPL game. Gambhir got physical with Shane Watson during and India Vs Australia test, following sledging by Watson.
Saurabh Tiwari expressed disappointment saying, "Gautam Gambhir is a senior, so I respect him. But if someone crosses a line, I wont feel good about it obviously. He (Gautam Gambhir) said a lot of things that went out of control." Gautan Gambhir simply said, "nothing happened boss".
Although cricket as a highly competitive sport can get a bit ruthless, but losing one's temper under pressure is not fitting for a seasoned player. Gautam Gambhir faced a 50% deduction in match fees by the DDCA.