Facing criticism for Pakistan's dismal show in the ICC World Twenty20, Shahid Afridi on Sunday stepped down as captain of the team but will continue to play in the shortest format of the game.
The Afridi-led Pakistan failed make it to the semifinals of the World Twenty20 in India, where his comments also drew the ire of former players.
The 36-year-old all-rounder and the Pakistan Cricket Board (PCB) had hinted that World T20 could well be be his last as skipper.
"Today, I wish to inform my fans in Pakistan and all over the world that I am relinquishing the captaincy of the T20 Pakistani team of my own volition," Afridi said in a statement, released on his twitter account.
"On this day, I thank Allah (SWT) for His Kindness and Mercy which enabled me to discharge my leadership duties, to the best of my abilities for the sake of honour and prestige of my motherland. For me it was a great honour to lead my country in all three formats of the game," Afridi wrote in his statement.
Afridi, however, asserted that he will be available for selection as a player in the team even though PCB Chairman Shaharyar Khan has made it clear that the all-rounder is no longer a surety in the side.
"My profound thanks to the PCB and its Chairman Shaharyar Khan who gave me the honour to lead the national team. I would also like to inform that InshaAllah I intend to continue to play the game for my country and league cricket etc. and request my fans for kindly keep praying and supporting for my best future performances for Pakistan (as a player); and in all other arenas of the game, world over."
The mercurial cricketer played 27 Tests for Pakistan before retiring from the format in 2010 with 1716 runs and 48 wickets. In 398 ODIs, he has 8064 runs and 395 wickets, while 98 T20 International appearances have fetched him 1405 runs and 97 wickets.
Afridi found himself mired in controversies during Pakistan's World T20 campaign. First, he drew flak in Pakistan for stating that he and his players were loved more in India than back home.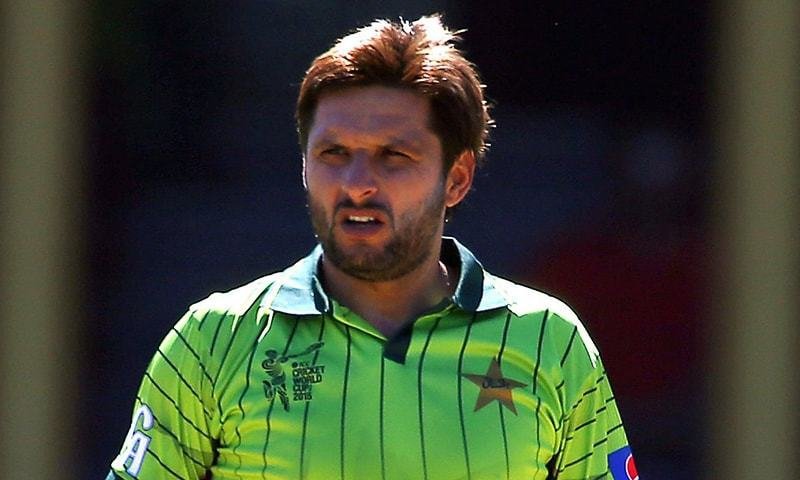 Later, Pakistan lost three of their four group stage games, including a high-voltage clash against arch-foes India, to bow out of the tournament.
Amid the dismal on-field run, Afridi stirred up another controversy by specifically thanking Kashmiris for cheering his team in Mohali. The remark was criticised by the BCCI with Board Secretary Anurag Thakur saying that the cricketer should avoid making political statements.
Post the World T20 debacle, Afridi had sought forgiveness from the people of his country for failing to live upto their expectations.
"I don't care what other people say about me but I am answerable to you (people of Pakistan). I, Shahid Afridi, seeks forgiveness from the people of Pakistan for not living upto the expectations that you had from this team and me," Afridi had said in a brief video message on his Twitter page.
Feature image source: Reuters