As every theatre-lover knows, "Othello", "Hamlet" and "Romeo and Juliet" all end with bodies littering the stage, so it's a rare thrill for audiences to watch a work by Shakespeare without knowing exactly what will happen next.
The suspense is delivered by one of London's off-West End pub theatres, which until June 27 is staging a play that more than "The Tempest" can claim to be William Shakespeare's last work, but is performed less than once a decade.
"The Two Noble Kinsmen", written in collaboration with John Fletcher, was long dismissed as unworthy of being considered an official part of the canon.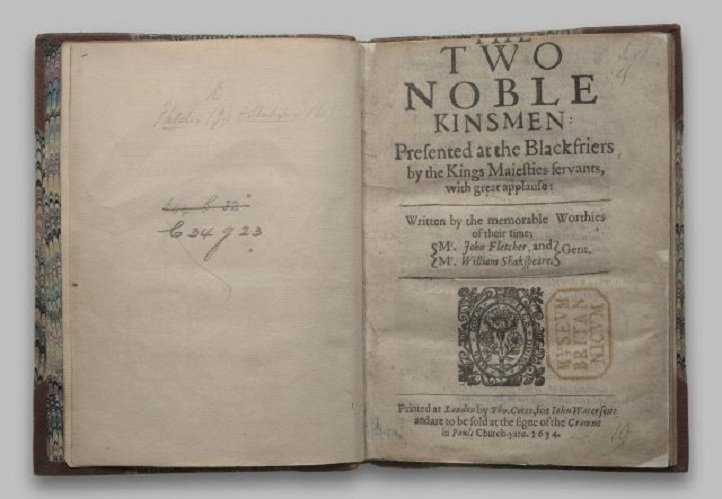 With the first London production since 2000, The White Bear Theatre, a tiny stage behind a South London pub, which has built an award-winning reputation on its willingness to take risks on new writing and lost classics, makes a compelling case for including it in the complete works.
David Cottis, director of "The Two Noble Kinsmen", referred to it as Shakespeare's "lost child".
"It is a Shakespearean play that you are unlikely to have seen before. You can put yourself in the position of how the original Jacobean audience would have seen it," he said, when asked about his decision to stage the work.
Cottis, who is a lecturer at the University of Middlesex, as well as the founder of theatre company Instant Classics, was also interested in the play's unquestionably Shakespearean themes of the agonising dilemmas thrown up by love and humanity's limited power to determine its own outcome.
"In what is probably his last play, Shakespeare returned to the themes of 'The Two Gentlemen of Verona', one of his first," Cottis said, adding that the play's "stripped down" plot made it suited to a low-budget production in an intimate space, where the interaction between audience and cast is direct.
Without giving too much away, The White Bear staging is both thriller and tear-jerker and "the more chewy language," to quote Cottis, is authentically Shakespearean.
Before the 2000 London production at Shakespeare's Globe, the Royal Shakespeare Company (RSC), Britain's leading Shakespeare troupe, performed it in 1986 in Stratford, Shakespeare's birthplace. It also gave a reading in 2006, but not a full-scale production.
Spokeswoman Philippa Harland said she was sure the RSC would have plans for a full staging. Cottis says his version could also easily transfer elsewhere, perhaps even for next year to mark the 400th anniversary of Shakespeare's death in April 1616 — around two years after the ink had dried on "The Two Noble Kinsmen".