Even as police remains clueless about deceased KEM nurse Aruna Shanbaug's assailant, a Mumbai-based local newspaper on Friday, May 29, claimed to have traced him to a village in Uttar Pradesh where he is working as a labourer and said he cannot recall what happened on that fateful day.
Taking note of the report that Sohanlal Bhartha Valmiki, who brutally attacked Shanbaug leaving her in a vegetative state for four decades, the Mumbai police on Friday said they will seek legal opinion to decide on whether to file a fresh murder case against him.
A journalist with Marathi newspaper Sakaal Times met Valmiki, the ward boy who assaulted Shanbaug at King Edward Memorial Hospital in Mumbai on November 27, 1973.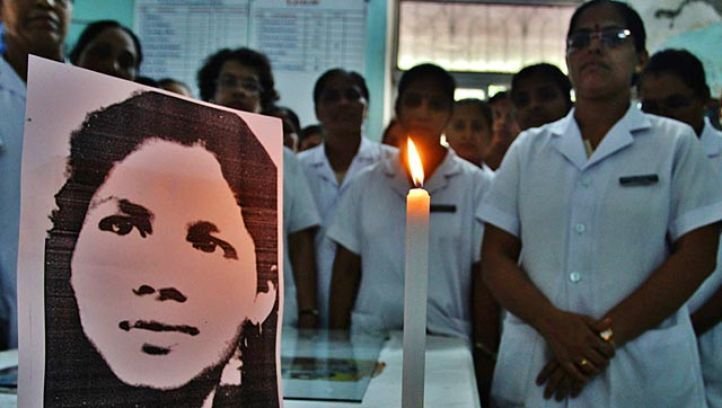 Valmiki, who throttled Shanbaug with a dog leash rendering her a cripple at the prime of youth, said he cannot recall anything about what had happened on that day.
However, he asked the journalist "why are you people calling it as rape".
Valmiki was jailed and released in 1980, not to be heard of again. Now after Shanbaug's death earlier this month, he has been traced to Parpa village in Ghaziabad district of UP. He was never convicted for rape or sexual molestation but for assault and robbery.
For 42 years, Shanbaug lay comatose in the hospital until her death in May 2015, where she was cared by nurses and members of medical fraternity here.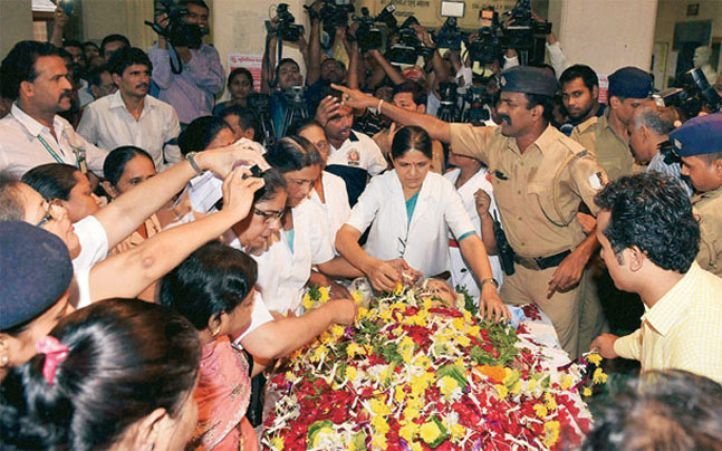 She also became the subject of a landmark case about euthanasia that went all the way to the Supreme Court. There is a law that bears her name that allows passive euthanasia under strict conditions even though it could never be applied to her.
Pinki Virani, who wrote a biography of Shanbaug and petitioned the Supreme Court for mercy killing, has claimed, based on her talks with hospital ward boys, that Valmiki moved to Delhi, changed his identity and went on to work in a hospital there.
However, Valmiki says he never worked in Delhi.
Reacting to the report, the Mumbai police said that it would seek legal opinion to decide on any further action against him.
"While giving judgement on plea of mercy killing filed by a journalist, the Supreme Court had said that let Aruna die a natural death. Hence in this purview, Aruna died of pneumonia that seems to be the immediate cause of her death," he said.
However, he added that the police would seek legal opinion first and then decide further course of action.