A group of people on a beach wanted to photograph themselves with a shark. They caught one and happily managed to get the 'perfect' picture. However, what they did manage to do was kill it. 
A video reportedly recorded by a journalist shows how a group of people caught a shark at a beach in the Dominican Republic. 
While as the shark helplessly tries to escape, the people who are said to be lifeguards from a nearby Hard Rock Hotel & Casino in Punta Cana, are seen using a rope to mercilessly drag it out on to the beach.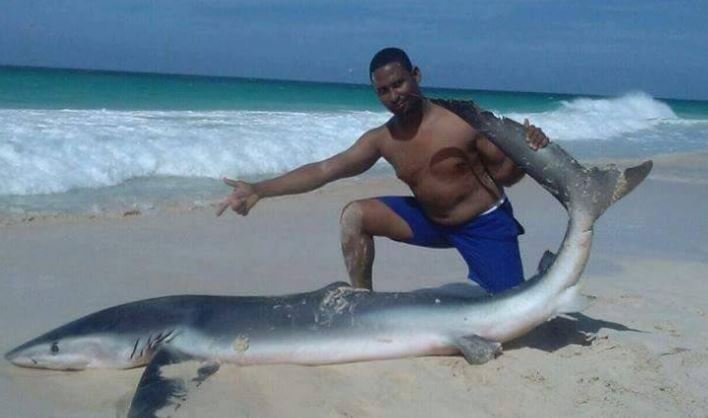 After capturing it, the video shows them putting a life ring around the shark's head. Many others are seen holding its tail and gleefully getting themselves photographed with it. The shark died due to being kept out of the water for too long.
Hard Rock Hotel said it will take 'appropriate action' against those involved. 
"That is absolutely against our standards of protecting animals as we protect our guests," it said, according to a report in The Independent.   
Here is a look at the video (Viewer discretion recommended) :
The incident is the latest in cases where animals were mercilessly killed by people just for a photograph:
A tourist in Macedonia allegedly killed a swan after taking it out of a lake in a bid to click its photograph in March.
In February, two peacocks allegedly died after they were roughly handled by visitors in Yunnan Wild Animal Park in China.
A baby dolphin in February died after it was paraded around a beach in Argentina for selfies