Former union minister Shashi Tharoor, who was recently snubbed by Congress President Sonia Gandhi, has complained to her that his 'sincere' services to the party have 'neither been seen nor appreciated'.
"I am dismayed, indeed distressed, by our exchange at the morning meeting. If you have read the press leaks in today's papers, it is obvious that they were maliciously aimed at me, seeking to portray me as an isolated figure in the party," Tharoor has written in the letter.
The provocation for the snub was the alleged leak by him of his views against the party's stalling tactics in Parliament at a strategy meet of Congress on July, 21. Tharoor had earlier found himself in problems over his praise of Prime Minister Narendra Modi on a few occasions ever since he came to power last year and attracted criticism within the party for that.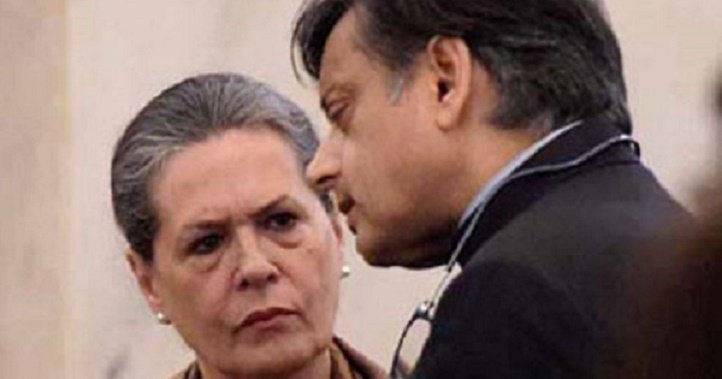 He had accepted the Prime Minister's invitation to join the 'Clean India' campaign and had recently praised Modi's campaign on yoga and had also remarked that the Prime Minister leaves a positive impact on the countries he visits though he follows the UPA policies.
Alleging that those who had spoken to the media after July 21 meeting were trying to 'embarrass' him and perhaps discourage him from expressing views in future meetings, Tharoor saw an 'agenda' behind it.
"Yet, your comments this morning were based on the assumption that I was responsible for the leaks. Why I on earth would I have spoken to the media to undermine myself and my standing within the party?" he said in the letter.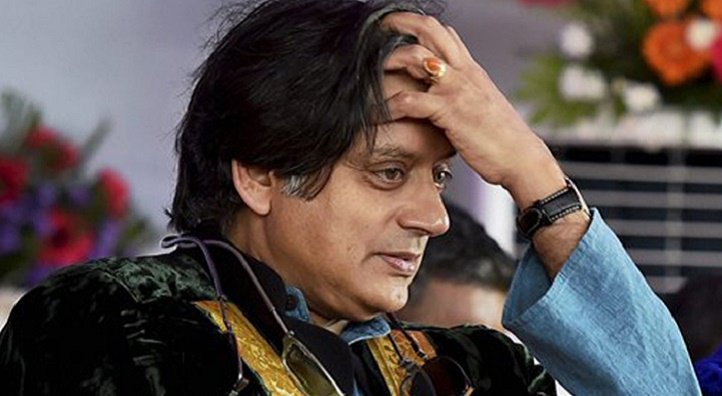 Tharoor concluded the letter letter with these words: "I hope there is no misunderstanding of either my conduct or my intentions. I served the party's interests with sincerity and to the best of my ability, while often feeling that this has neither been seen nor appreciated. The events of the last 24 hours sadly suggest that this remained the case."
When Tharoor was asked about the letter,he reportedly said, "I will neither confirm nor deny because even responding to such a question legitimises your line of inquiry."
Responding to a query that whether he was unhappy with the party, the Kerala MP said, "I would like to reiterate that I am fully satisfied with my role and work within the Congress party".
In the letter, Tharoor suspected an 'agenda' of those behind the leaks and cited various reports especially in Malayalam media about Gandhi 'scolding' him to buttress his accusation.
"In the interests of party loyalty, I have refused to comment, just as I refused yesterday to discuss what I said behind closed doors. But the leakers must be very happy, since they have succeeded not only in discrediting me but in apparently enlisting your name for the purpose.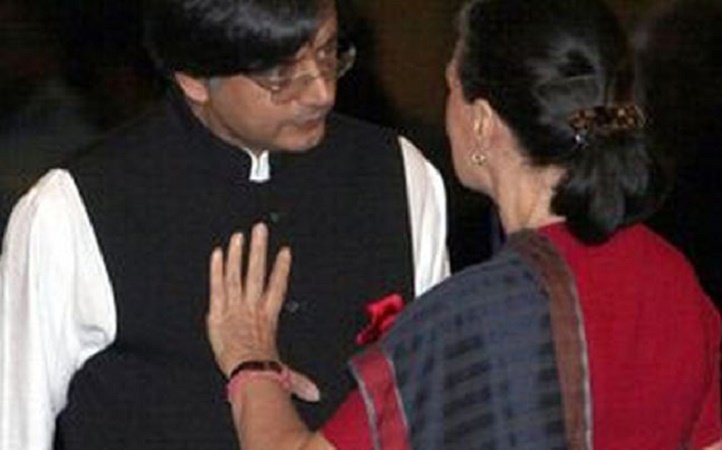 "It is obvious that some people have managed to persuade you that I have been speaking to the Press against party interests. Nothing could be farther from the truth," he said in the letter.
Alluding to his wife Sunanda Pushkar's death last year, Tharoor said, "ever since my personal tragedy and the ghoulish attention I have received, I have kept my distance from the media. I speak infrequently to them and always on the record; I decline invitations to whisper secrets and gossip anonymously — that is not and has never been my style.
"I would rather be quoted openly than leak. Leaking is the habit of conspirators and cowards. I am neither. Ever since my unwelcome intrusion into their space, however, I have been targeted by both."